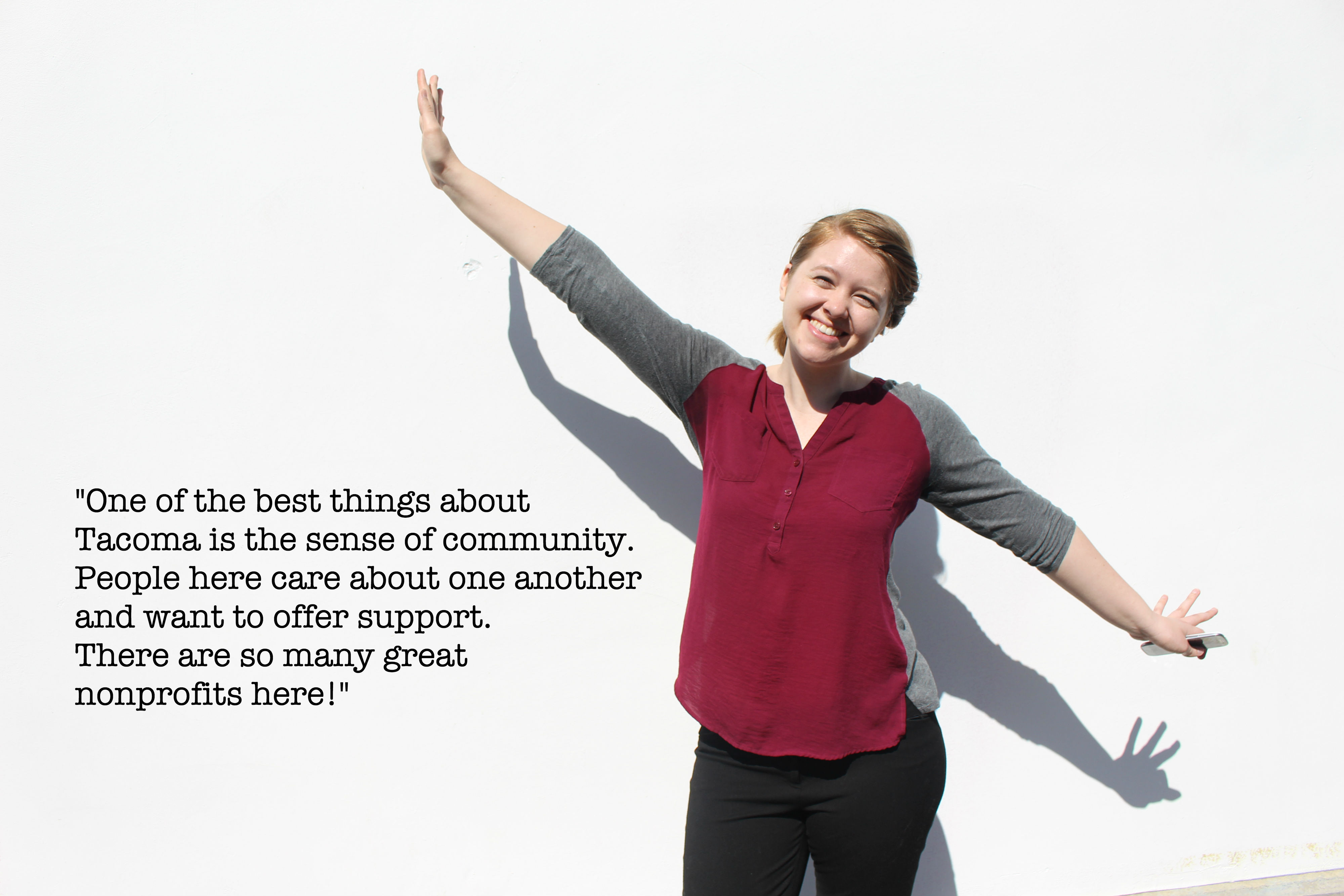 I love the great sense of community in Tacoma. There is a large number of nonprofits in the 253 built to offer support and give others an opportunity to get involved and lend a helping hand. Tacoma's community cares for one another. Here are just a few of the nonprofits that I have been involved with over the years and strive to continue supporting!
Tacoma Rainbow Center
The Rainbow Center is a drop-in center for LGBTQ individuals who are looking for connection, community, support and resources.
"Through education, advocacy, and celebration, the Rainbow Center expands resources and safe space for the lesbian, gay, bisexual, transgender, queer, and allied (LGBTQA) community."
The Rainbow Center's Annual Black and White Gayla is happening November 7th, and it is always a blast! They have a dessert dash, silent auction, live auction, and of course, dancing. This year's theme is the '20s so I will be dressing up for this event, which is one of my favorite fundraisers of the year.
Learn more about the Rainbow Center and the Black and White Gayla on their website:
Oasis Youth Center
Oasis is a drop-in center for LGBTQ youth and is located in the same building as the Rainbow Center. I interned at Oasis during my senior year of college, right when they moved to their first public location in 2013. The space provides support, mentorship, and friendship among LGBTQ youth ages 14-24.
"Our mission is to transform the lives of queer youth by creating a safe place to learn, connect, and thrive. Oasis envisions a world in which queer youth are valued in the community as strong, creative leaders. Oasis is a youth-adult partnership in which young people and adults come together for shared teaching, learning and action."
Oasis is currently working on a new project to offer support to 11-13 year olds. Read more about this organization here! http://www.oasisyouthcenter.org/
Bridges: A Center for Grieving Children
I was a volunteer support group facilitator at Bridges for years. Bridges is a place for families to come together and work through their grief in age-appropriate support groups. They have different group nights, specific to the type of loss that a family is experiencing. For example, they have a parent loss night, a traumatic loss night, and a sibling loss night. Families, volunteers, and staff start the night with a potluck gathering, then break up into separate age-appropriate support groups.
"We offer a support program just for children because they grieve differently than adults. We believe that every family member is entitled to the opportunity to grieve in a supportive, informed and understanding environment. It's our hope that the children we serve will reconcile the death, and growth and healing will occur."
For more information on Bridges or to become a volunteer, visit the following site: http://www.multicare.org/bridges-center-grieving/
MDC: Metropolitan Development Council
I worked as a temp for 6 months at MDC after I graduated from PLU. It is hard to sum up in one sentence what this organization does because it is such a powerhouse of resources. They offer support with health, education, housing, and employment. Their mission is:
"To develop and manage innovative programs that promote self-sufficiency and remove individuals and families from poverty."
MDC is hosting their annual Share Breakfast fundraiser on September 29th at the Hotel Murano's Bicentennial Pavilion in downtown Tacoma.
For more information on MDC and their upcoming fundraiser, please visit their site! http://mdc-hope.org/
The Grand Cinema
The Grand Cinema is a nonprofit cinema that plays local, independent, and foreign films that you won't see played anywhere else! They host fun community events that make the cinema more than just a place to see exceptional films.
"The Grand Cinema enriches lives and enhances the cultural vitality of the Greater Tacoma community through the art of film."
The Tacoma Film Festival begins on October 8th!
For more information on upcoming events, showtimes, or to read my blog post about The Grand Cinema visit the links below!
http://keryn.withwre.com/2015/09/08/more-than-movies-what-makes-the-grand-cinema-magical/
The YWCA
The YWCA offers support to those who have experienced domestic violence. Included in that support are shelter, children's programs, legal services, and support groups.
"We provide safe shelter and comprehensive services for survivors of domestic violence regardless of gender, gender identity or expression, race, or religious affiliation."
Glam that Gives is one of the fundraisers that this nonprofit puts on and it is a great event! It includes dinner and a fashion show!
Learn more about the YWCA here: http://www.ywcapiercecounty.org/