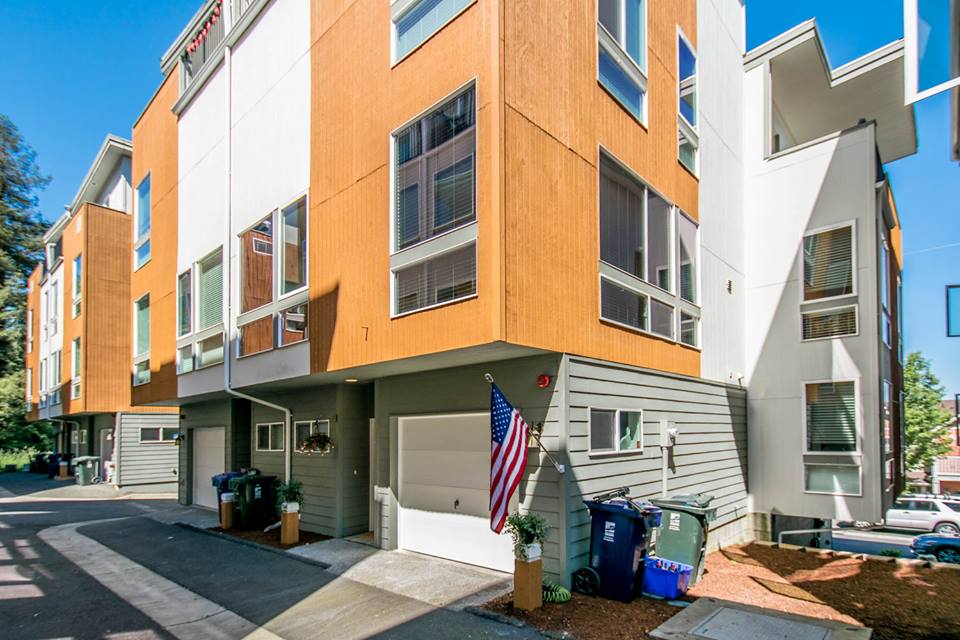 Summary: 
2374 Court G, Tacoma WA, 98405
Square Feet: 1,539
3 Bedrooms/2.5 Baths
1 Car Garage
Offered At: $279,950
MLS#1135959
This modern and spacious 3 bedroom, 2.5 bath home has been updated since it was first purchased in 2014! Bright, clean feel from fresh interior paint and large windows throughout. Seller commented that the layout on the main floor is great for hosting guests- "Some of the best memories we have from this house are when friends were over. Whether it be for Thanksgiving or just a random Friday night, it was always a good time. The second floor (kitchen/living room) makes it really easy for everybody to be together when making food, watching a movie, or playing board games." 
The seller says he will miss being in such a convenient location-
"The proximity to everything you need. You're a quick drive or Uber ride from anything. Any type of restaurant. Various grocery stores. Plenty of nightlife and entertainment. Movie theaters. Live theater. The mall is five minutes away. JBLM is a quick commute. More than a couple farmers markets are close by. We've been spoiled. With quick access to I5 and 705, you're positioned in the perfect location."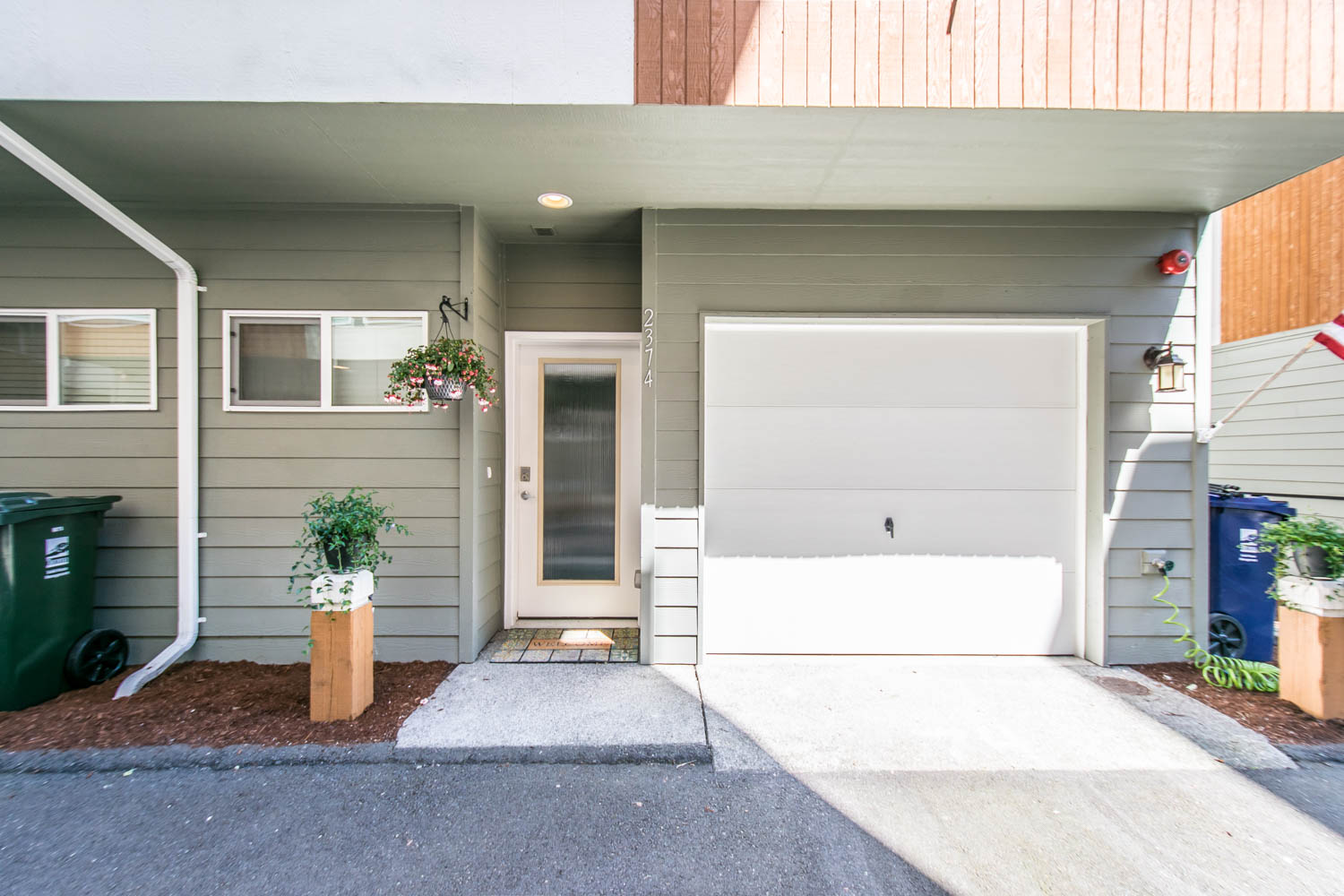 HOA dues cover regular upkeep of the walk ways, and mulch.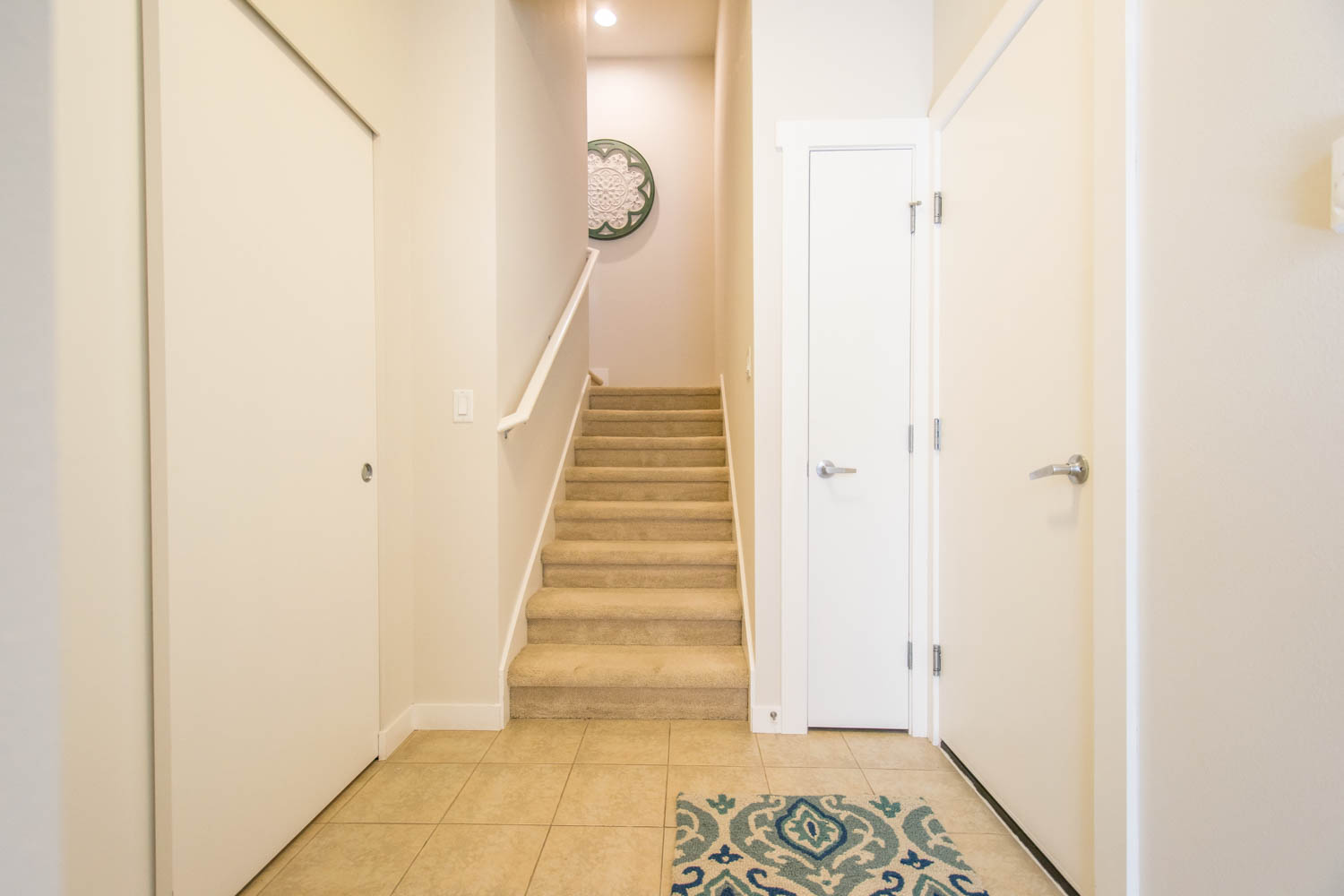 Right when you enter the home, there is a bathroom to your left, and a door to the garage on the right.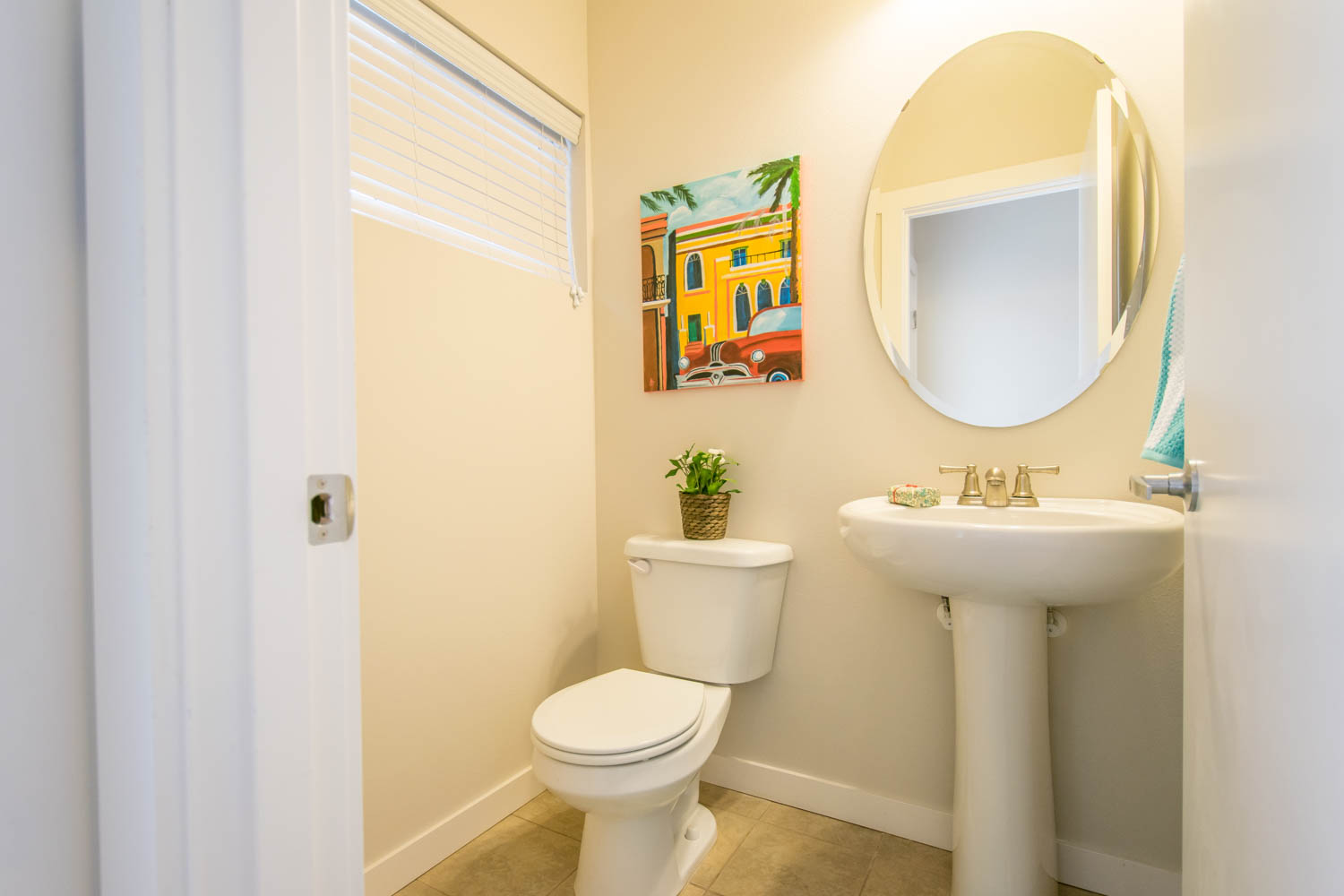 Once you go into the first set of stairs, you enter into the main living area, and kitchen.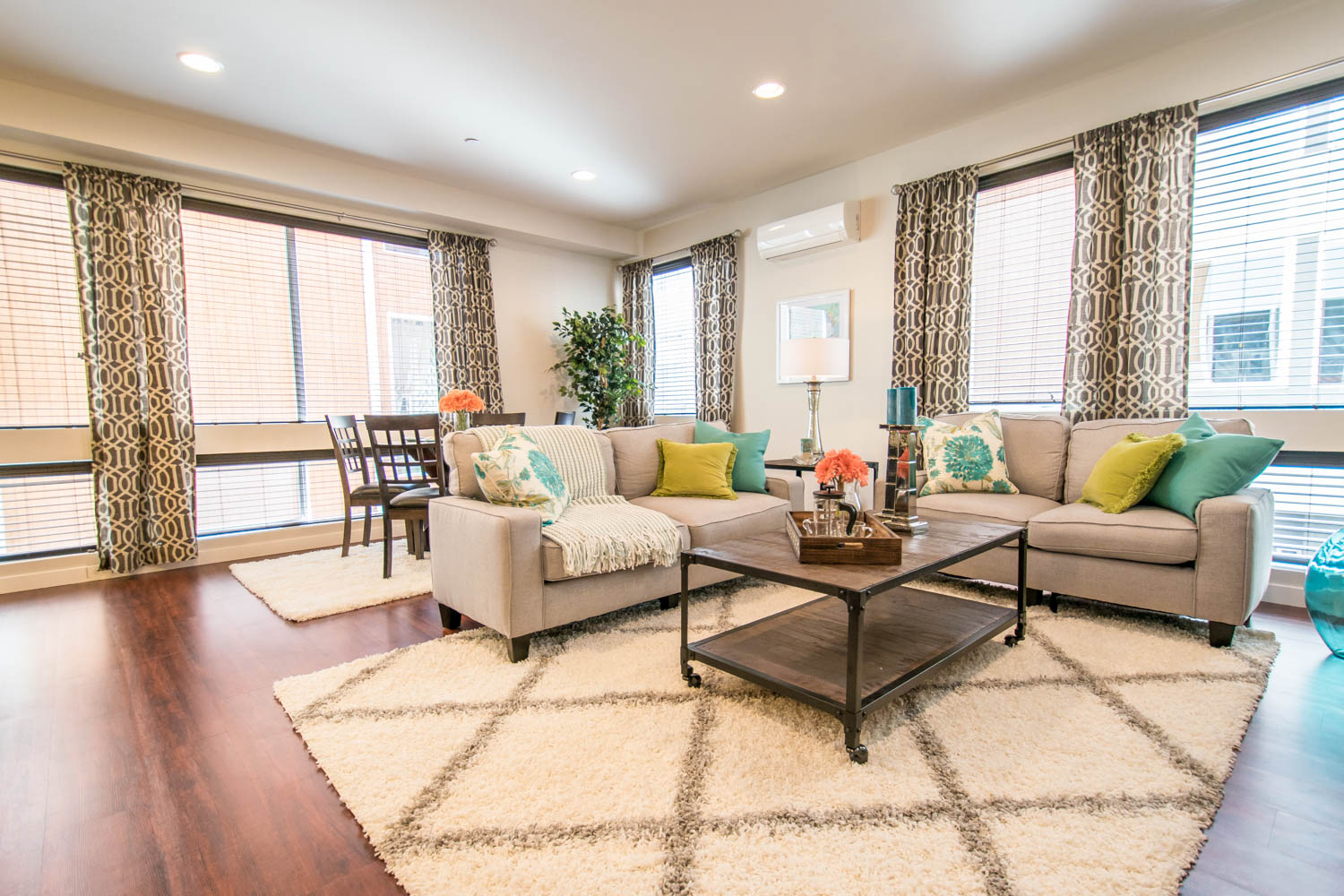 Large windows surrounding the living space.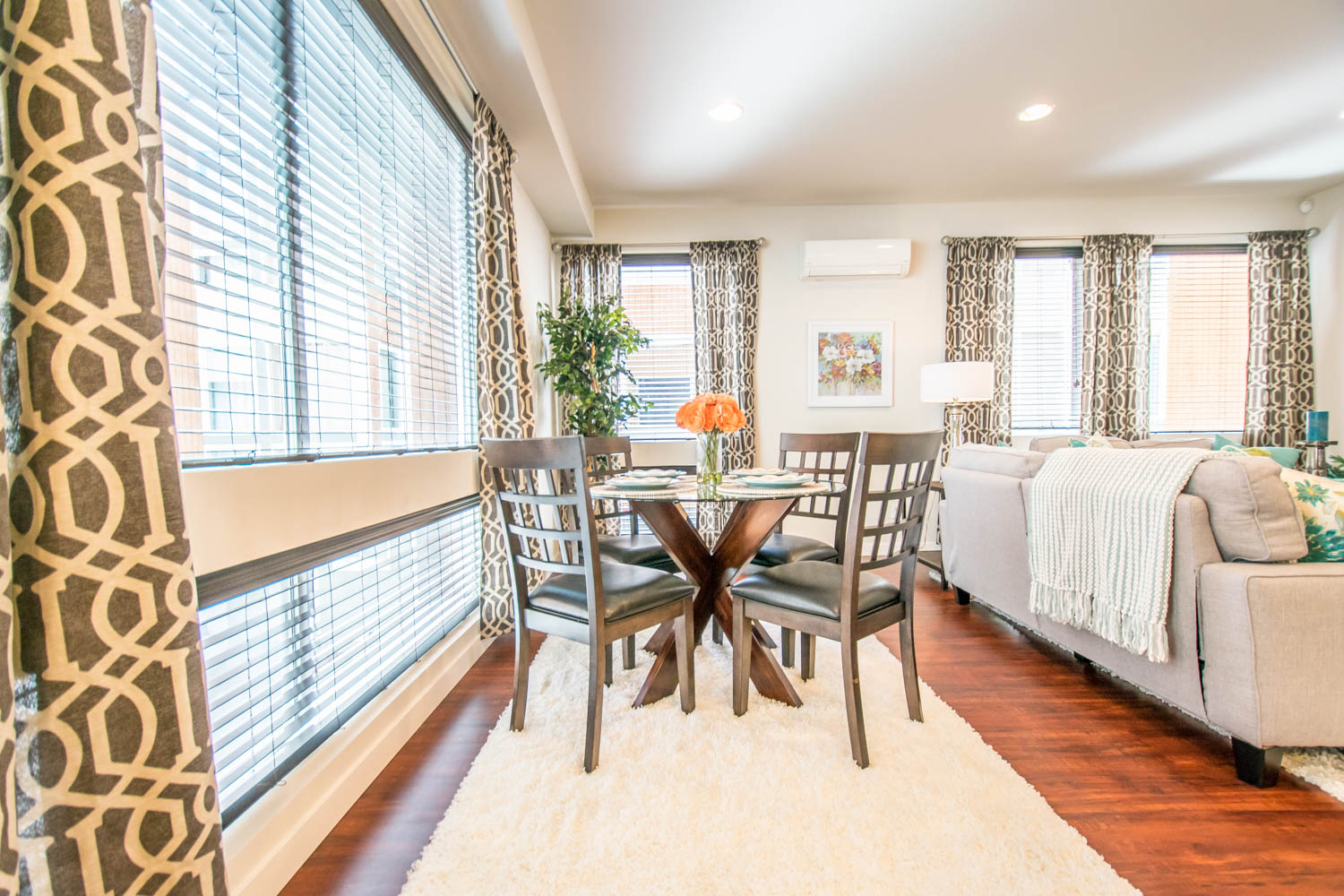 Air Conditioning to stay cool this summer!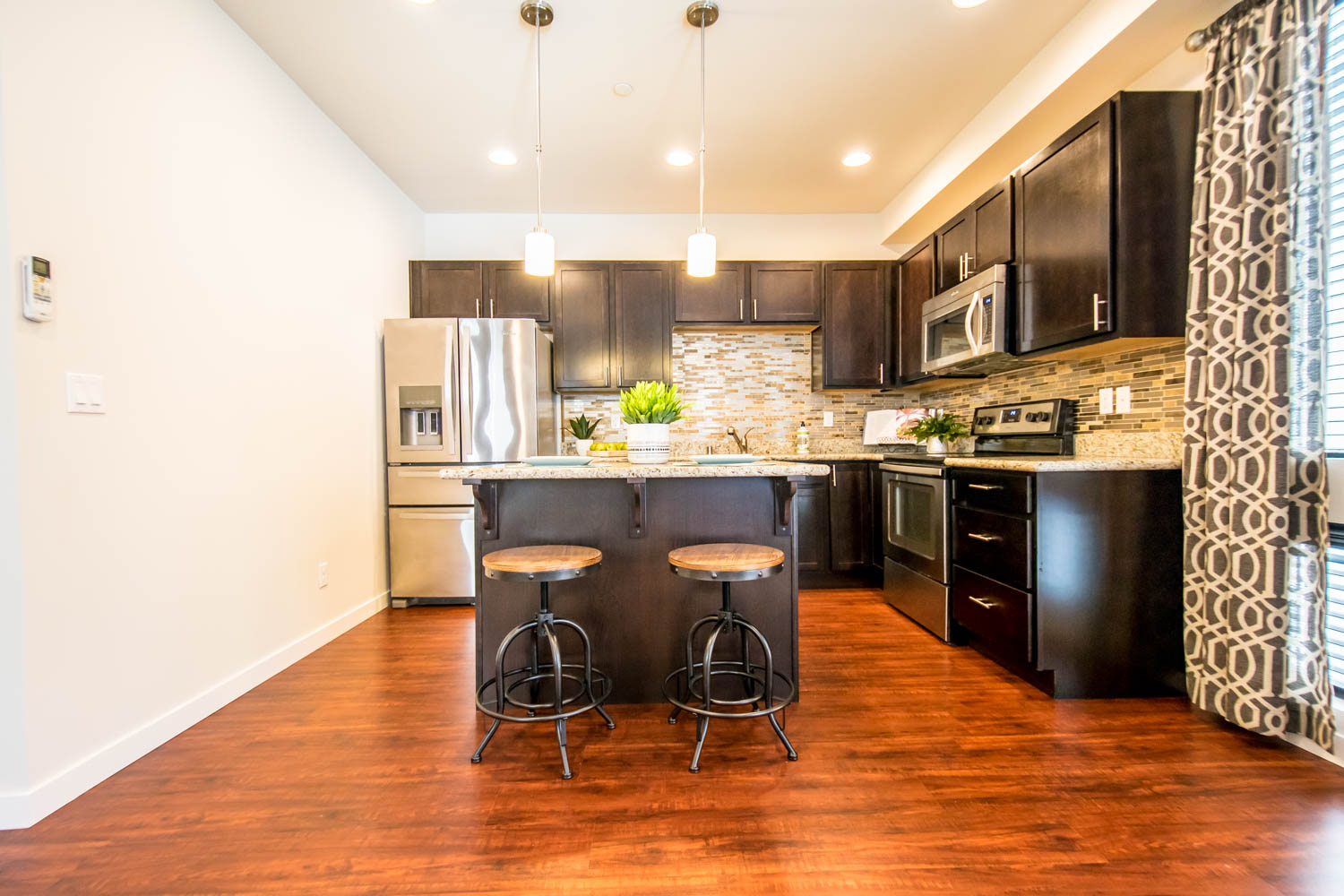 Kitchen has new tile backsplash, and nice appliances that transfer to next owner.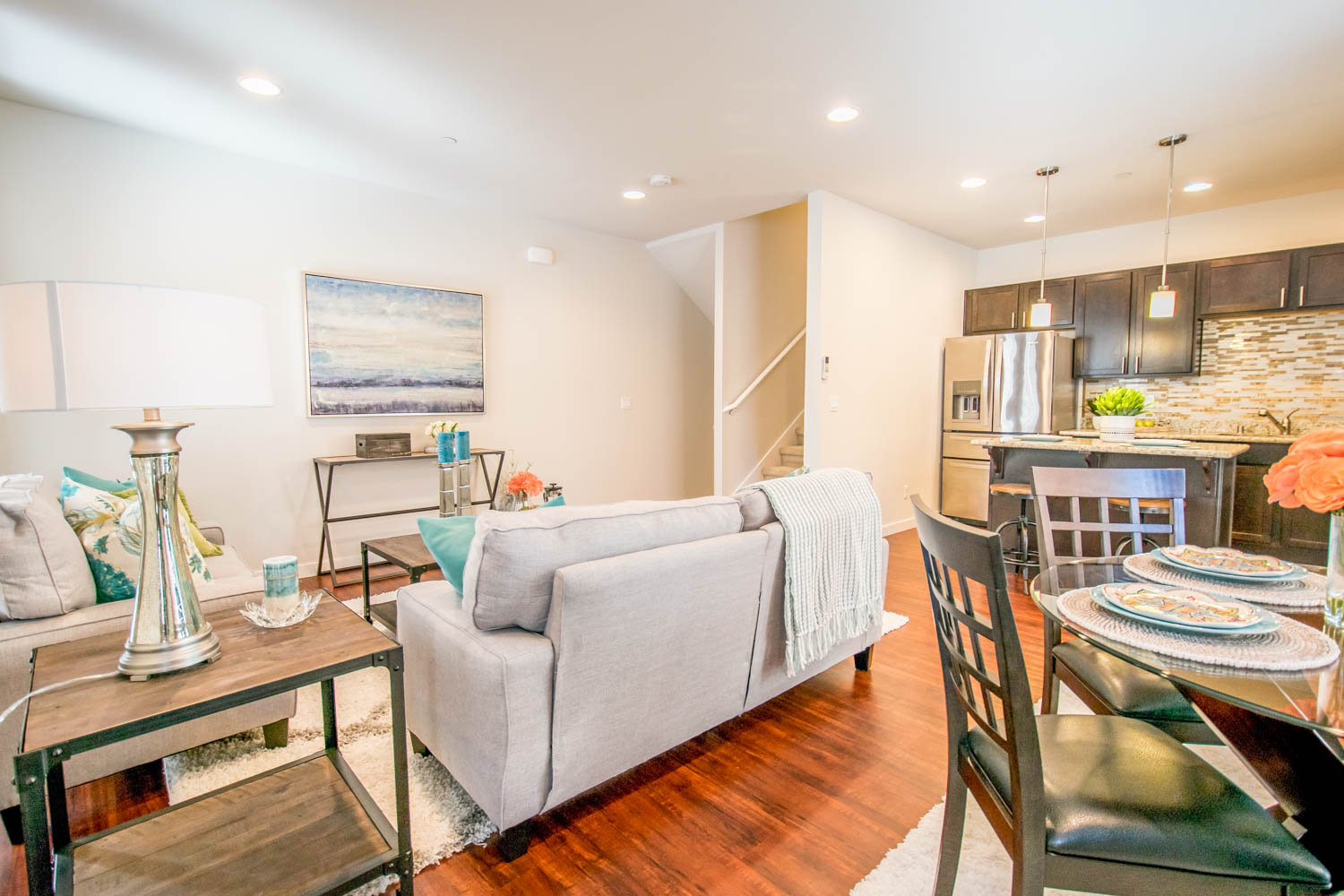 Up the second set of stairs, you arrive to the second bathroom, and first two bedrooms.
 Double sinks, and cute decorative panel wall. 
Sellers used this room as an office, but you can fit a large bed and dresser in here. All rooms are spacious.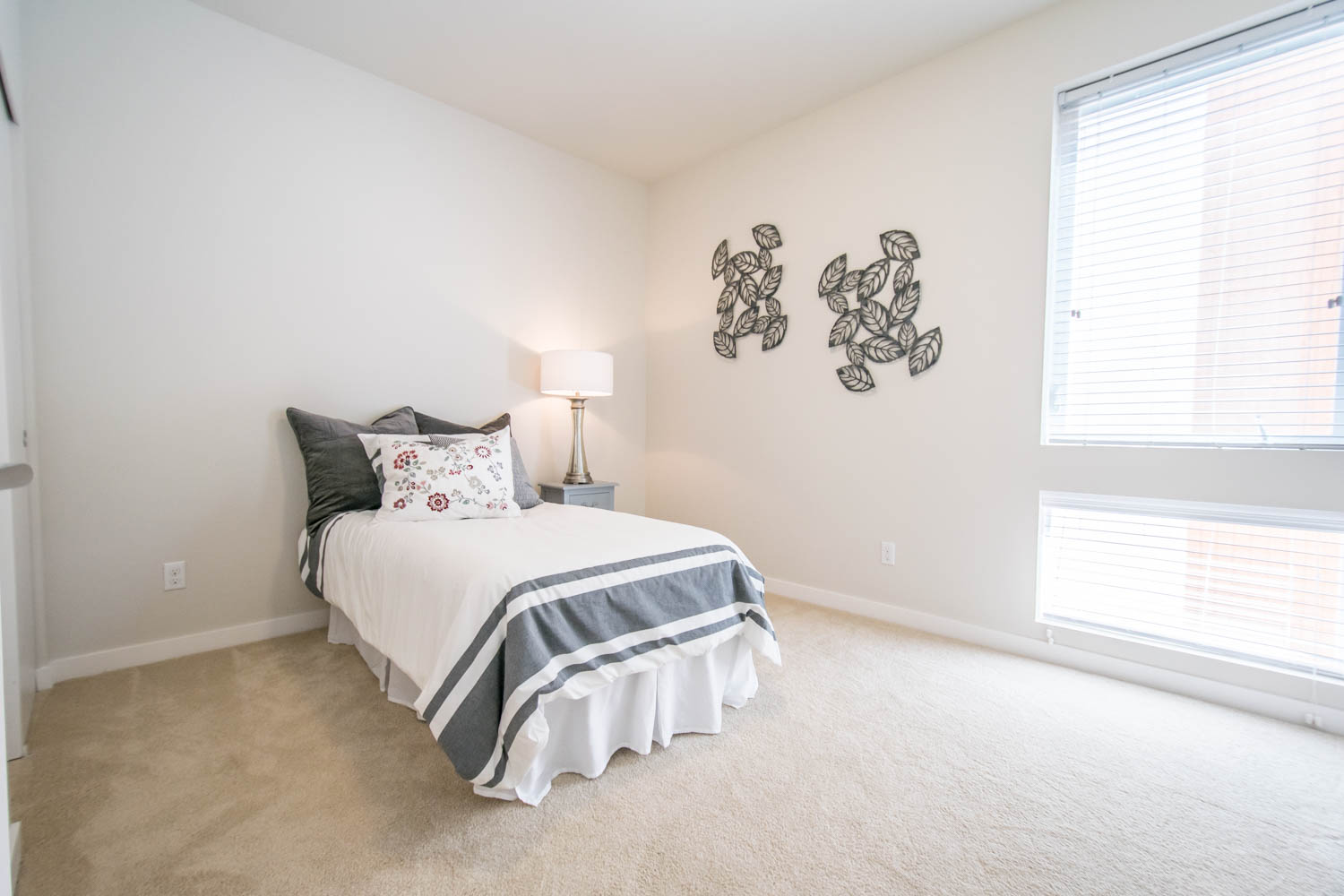 Large windows in every bedroom, providing tons of natural light.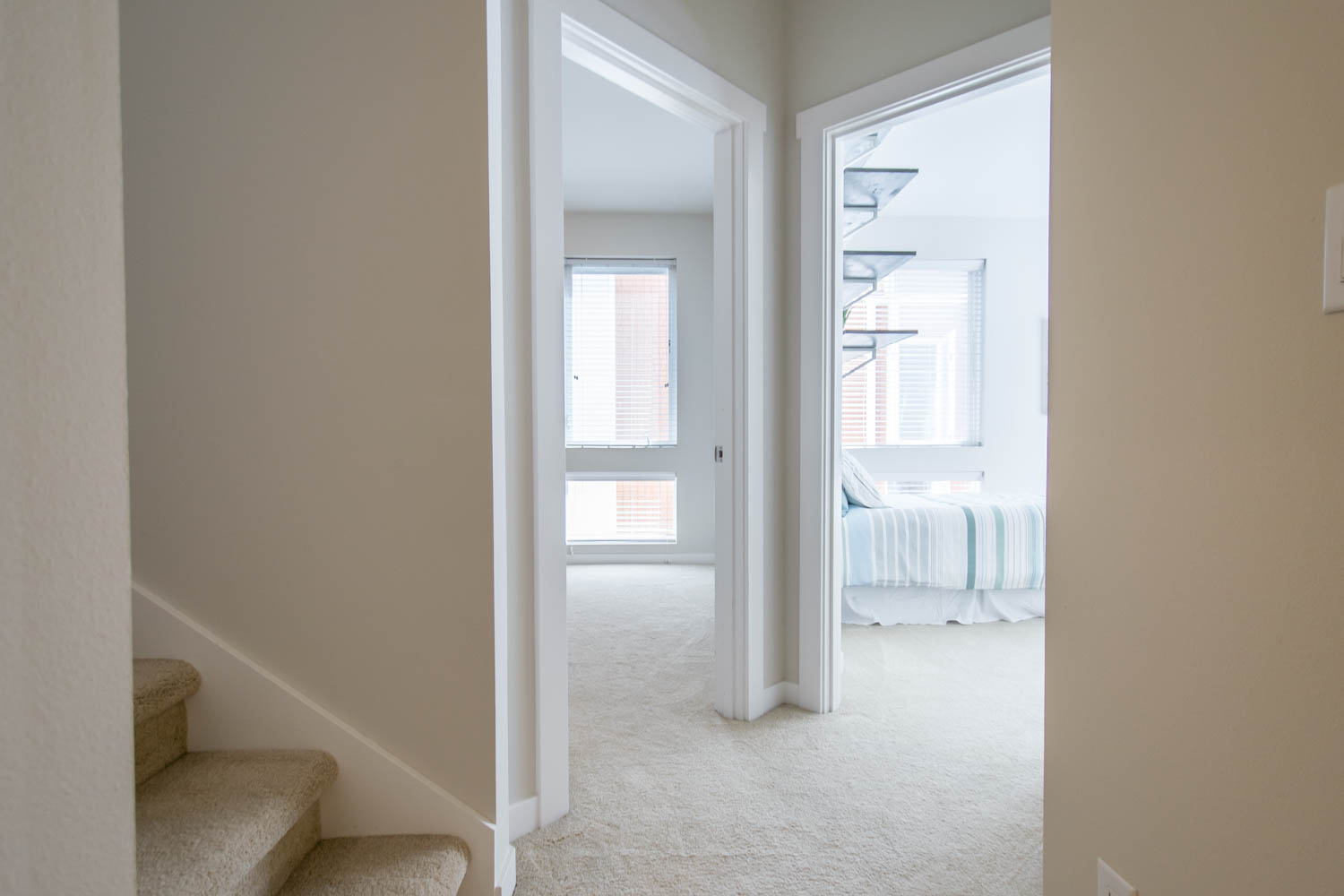 Up the last set of stairs, leads you to the master bedroom.
Third bathroom right off of the master bedroom.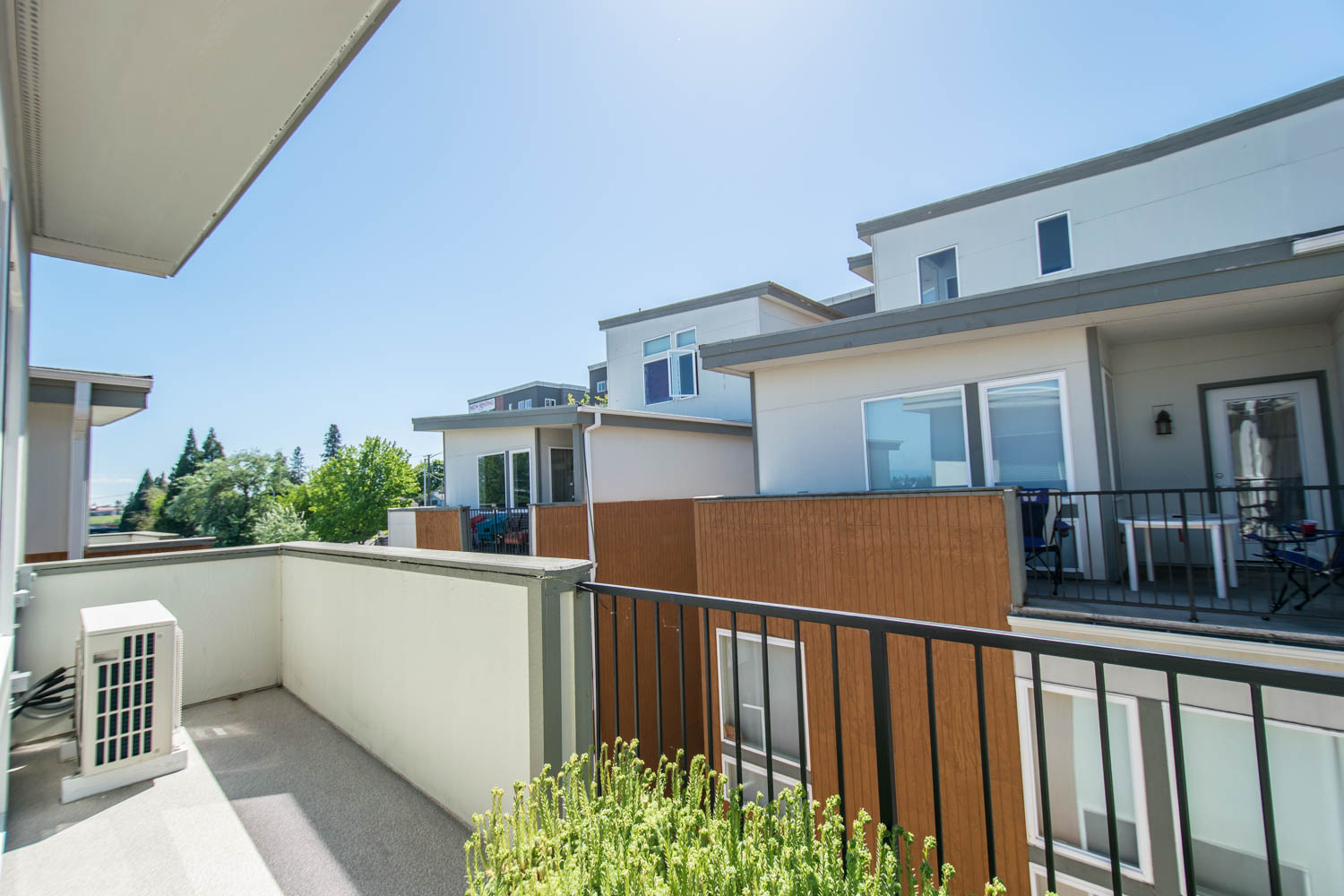 Lovely deck off of the master bedroom. Seller loved to BBQ on it!