Welcome to the 2018 Tacoma market, Buyers! In case you haven't heard, let me catch you up to speed. It is a sellers market out there. What does that mean for you? Buyers have little to no power in this market, unless the house falls under one of these categories:
It stinks (literally)… or figuratively 

It has been sitting on the market for over 20 days

It's over priced

It has come back on the market after going pending, the seller is in a hurry, and miraculously, no one else is interested

It's got a funky layout, or is located on a dumpy street

There was another cute house nearby with the same stats, listed lower with the same offer review date, and it distracted most of the competition
Sometimes, these scenarios still don't matter.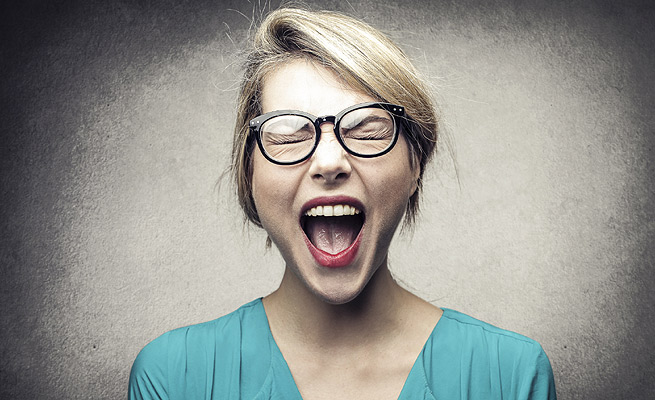 That being said, in-general, buyers need to be strategic, and competitive while making offers. Typically, if priced right, and the proper preparation has gone into listing the home, houses are staying on market, available to the public for 4-5 days. That's it.
If the house fits the equation for expectation of multiple offers (curb appeal, functional layout, clean, perhaps staged- but de-cluttered, and priced competitively), you should anticipate being in competition with 3-5+ other buyers.
I had a great conversation with a lender, and an escrow closer the other day, both telling me horror stories of clients not getting a home under contract even after making 10+ offers. Even in this market guys, something has to give. Have you had your agent in Tacoma make more than 5 offers on homes and were told yours just didn't make the cut?
If you are making that many offers, there might be something else going on…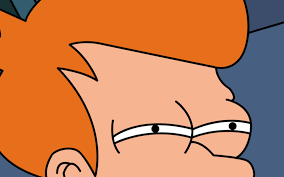 Reasons why your offer *might* not be getting accepted:
1.You're not offering/escalating high enough.
Your agent can run comps (recently sold homes, within 1 mile or so from the subject property) and hopefully provide local insight in what homes like the one you want to offer on are typically going for. Of course if your agent says you need to go to x amount but you are not comfortable doing so, that is in your right, and you shouldn't offer more than what it is worth to you. However, if this happens more than a couple of times, it may be time to re evaluate your offer amounts, or reduce the price range of homes you're going for, so you can be more competitive.
2. You're offering quite a lot over list price, but have little cash to back-up that offer amount.
What does this mean? Let's say the house is listed for 250k and you are approved for 330k. You hear that there are other offers coming, and you say to your agent, "Go ahead and escalate to 330k, we really want this house!" The problem is, your agent runs the comps and sees that the chances of an appraiser confirming that it is worth that much (based on similar recently sold homes nearby) is slim to none. A savvy listing agent will tell their seller this, and if you don't have a large downpayment, or a 22AD Appraisal Gap Addendum included in your offer, then just because your willing to offer (finance) that amount, doesn't mean it is a reality for the seller(s). It's okay to make an offer that is pushing it compared to the comps (pending listings nearby that haven't closed yet might be closed by the time the appraiser goes out, giving them higher priced comparables to use in their value assessment), but going overboard without a 22AD likely won't be taken seriously.
*An appraisal gap addendum is a pre determined amount of additional cash that you offer to bring in-the-event that the house appraises for less than you are willing to offer. For example, you offer 270k, and attach a 22AD addendum, agreeing to bring up to 10k extra cash if it appraises for less than your offer of 270k. Appraisal comes in at 265k, that means you bring 5k extra to close so that the seller doesn't receive a lower profit from what you offered. If it appraises for lower than 10k, you have only agreed to cover 10k of the gap upfront.
3. The other terms of your offer are weak.
It is not uncommon for more than one offer to come in around the same amount, even with escalations with varying escalation increment amounts. If more than one offer lands on the same amount, the agent and their sellers are going to be analyzing the other terms. How strong is the earnest money? How long is the inspection period? When is the closing date? Who is the lender?
*Escalation Addendums are used to offer a base amount, and state that you will beat any competing offer by x amount, up to x amount. You set the max amount you're willing to pay, without offering it flat out, right away.
4. Little details that make a difference…
–Did your agent reach out before submitting the offer to introduce themselves, and request information about what the seller is looking for (any special terms they'd like to see?), and find out how many other offers the agent may be expecting?
-Did you or your agent request that your lender reach out to the listing agent via phone call, text, or email to introduce themselves and express how qualified you are for this purchase?
-Did your agent let the listing agent know your offer was coming before submitting it?
-Did your agent take the time to attach your offer, and pre approval letter from your lender, to the offer submission email?
-Did your agent take the time to include a professional cover email summarizing the terms of your offer?
-Do you and your agent fully understand the details of your offer?
There are times where I can just tell a house is going to go way over list, or likely receive cash offers. I will explain this to my buyer(s) and check in with the agent to see if my suspicions are correct. Sometimes I ask a question as vague as, "Hey, out of your 6 offers you have received, is it safe to assume one or more are cash, and are above list?" If they say yes, that can save you precious time and energy you would spend going for that particular house, and let you set your sights on another! It's always worth a shot to ask.
Not sure why a seller would prefer a cash offer to a financed one? Check out my blog post on that topic, Why Does a Seller Care If I'm Using Cash or a Loan to Buy Their House: http://keryn.withwre.com/2018/01/02/seller-care-im-using-cash-loan-buy-house