Right when a new client of mine reaches out to me and asks how the market is, I tell them the ugly truth. It is tough out there for buyers. Tough doesn't quite paint the picture… sometimes I use Game of Thrones references to get my point across. If after I let them know the current state of the market, they are still interested in pursuing homeownership, I know I got a fierce buyer on my hands. 😉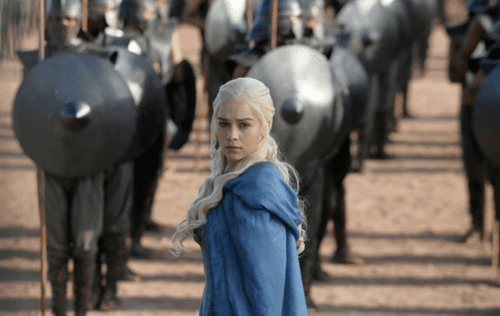 It doesn't just take aspiration to buy a house right now; it takes guts, self-care, time, and persistence. It can be draining, so there are tactics that can make the process less painful for buyers. Here are a few of the tips I give to my buyers starting their journey, to ensure they come out of the gate strong, efficient, FIERCE and ultimately successful in less time.
We set up a time to meet and go over the process before touring homes. This is where I tell buyers the state of the market, and the different negotiation tactics at our disposal, so that clients are 100% prepared before going to battle for a home.
We need the approval from the lender IN HAND before we set up any searches, or see any homes in person. 
We set a time and day to go view as many homes as possible (6-10 is my preference). This way you have seen what is currently on the market, and you know what houses are being priced at in the different areas you are considering. I will also tell you what I believe the house is likely to actually sell for, since it is common for homes to sell over list price. When you have to escalate 10-30k above list to get your offer accepted, it can be more nerve wracking when you have not viewed enough properties to know what homes are being priced at, and ultimately selling for. 
Save, save, save! Having as much cash as you can helps in a variety of ways. Check out my post about why your offer isn't being accepted (#2) for more details on this subject: 
Don't invest too much emotional energy or time into a home until we are through the inspection, or better yet, the appraisal. Sellers can become unrealistic when they receive multiple offers in the beginning, and can become unreasonable and non-accommodating when things come up on inspections, or the appraisal comes in low. This could sadly end the transaction after being under contract 10+ days. Let's not order the new kitchen floor tiling, or meet contractors at the house about the additional bathroom install, just yet. 😉 
If you're thinking of buying a home in the future, I am happy to help you prep way in advance. Shoot me a text, or pop me an email.
To read more about me, or to learn more about the process, check out my other blog posts, here.