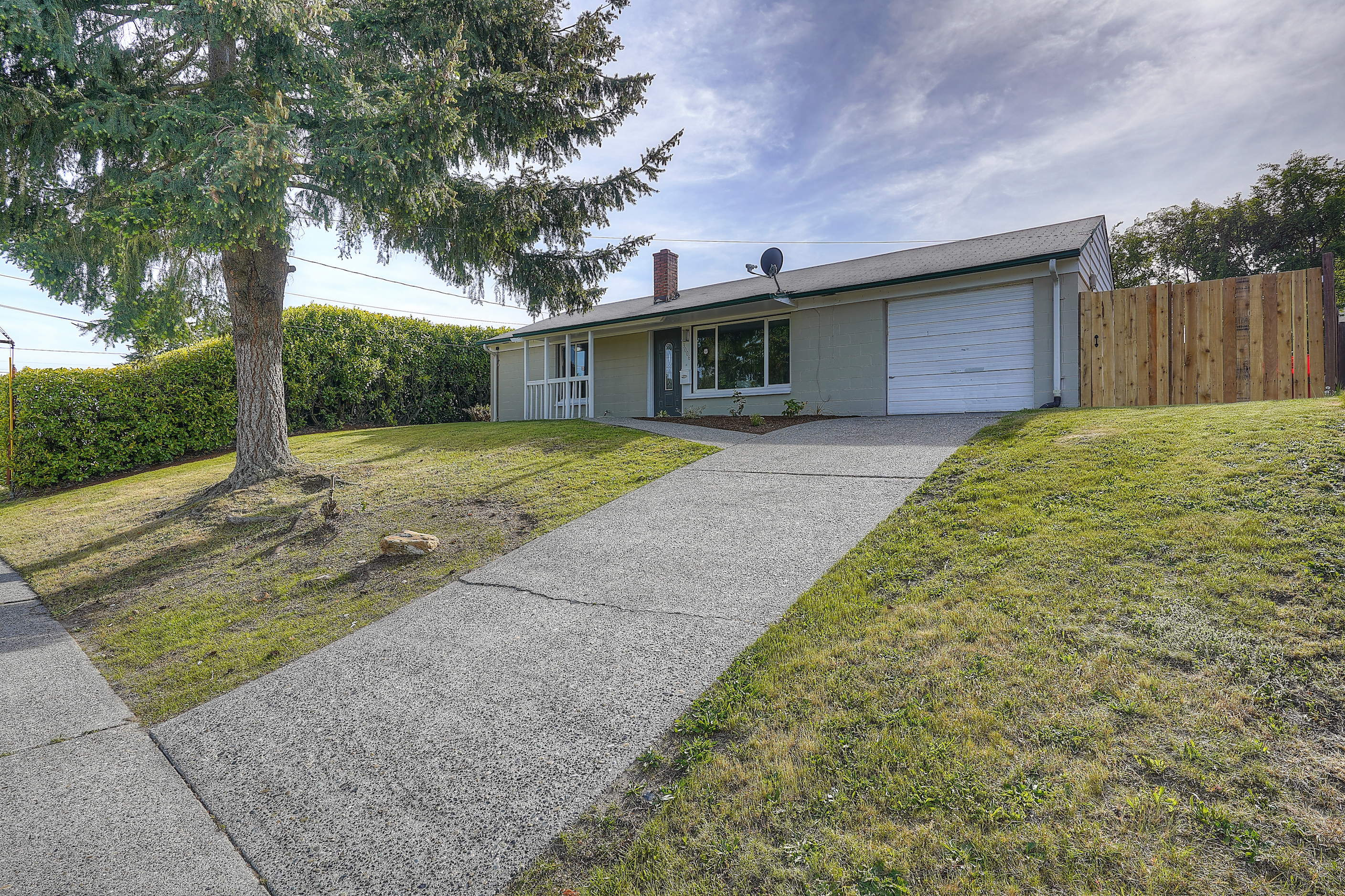 3006 N Bennett St, Tacoma, WA 98407
Offered for $275,000
2 Bedrooms, 1 Bathroom
714 Square Feet
6,300 Square Foot Lot
MLS# 1457520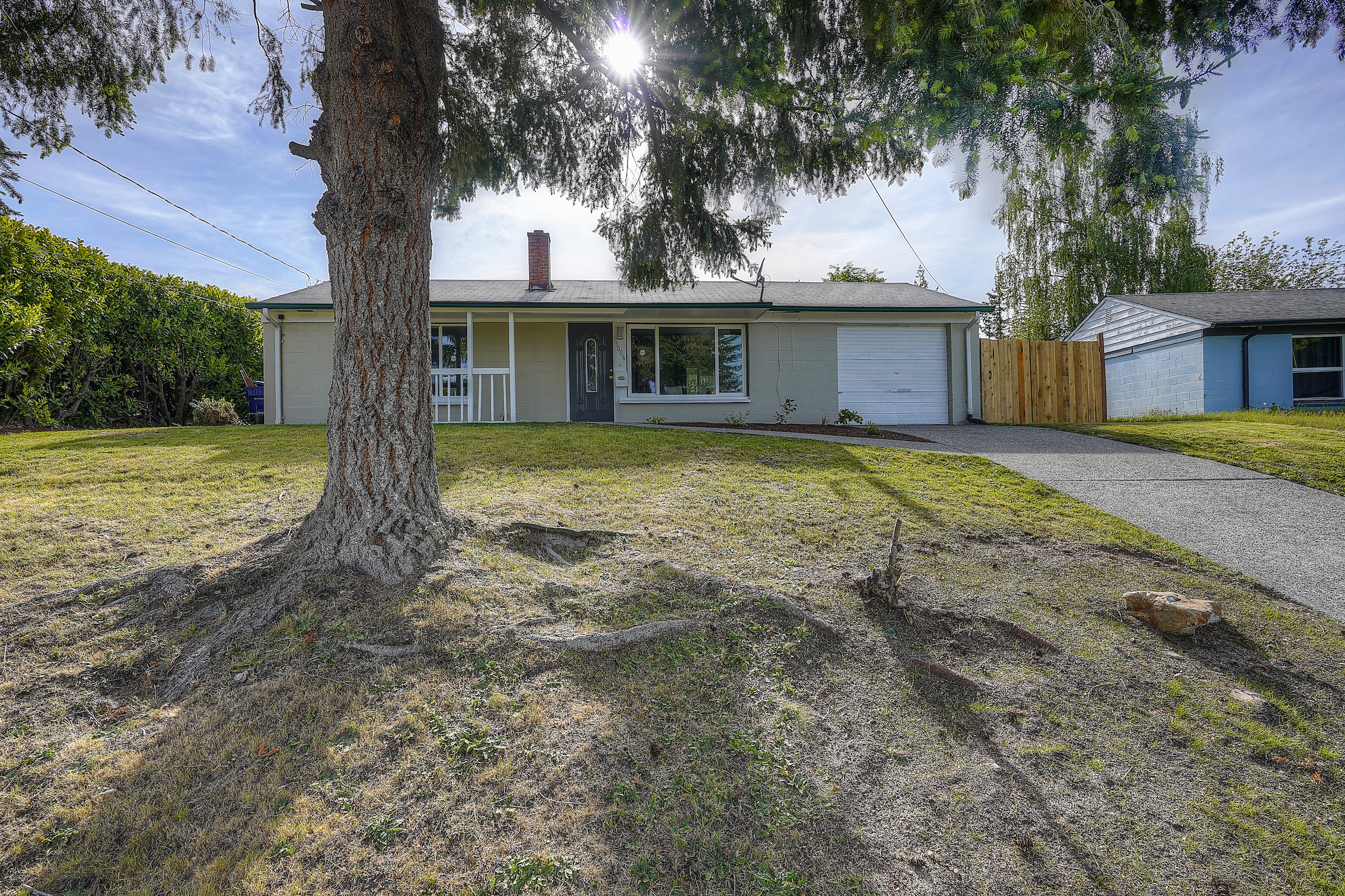 Updated North End starter home! This home was recently remodeled, and sits on a large lot in a wonderful location. Seriously, this location is amazing, and that is ultimately what attracted the seller when he purchased it-
"What attracted me most about the house was it's location. I've always wanted to live in the North End since I was a child. I've always admired this area for it's old trees and uniquely styled neighborhoods. Growing up in Tacoma, I grew to know the Northend for it's good schools and nice neighborhoods, among other things.

…The other thing I love about living here is it's close proximity to Point Defiance and the waterfront. Almost every night I would go to Ruston Way to read at the coffee shop, watch a movie, get some dinner, or simply just walk and admire the Puget Sound. Being only 5 minutes away, Point Defiance Park is another place I like to frequent just to walk or hangout by the beach. The house is also a ten minute drive from downtown. The fastest route is going down 30th and then across Schuster parkway. This is a very scenic route overlooking the water in the mornings. The University of Puget Sound is also really close, which made it convenient whenever I wanted to go to  the library to study. Proctor District is also very close and I liked going to Metropolitan Market for grocery shopping."
Like to go out to eat? You have so many options nearby for good food! Point Ruston has bars, restaurants, and the second location of Ice Cream Social! I like to go to Wildfin for happy hour, and to enjoy the view of the water. You can sit inside by the window, or enjoy their deck and outdoor patio seating. When you're done grabbing a bite, you can walk along the water, (or rent a bike!), and see a movie at the cinema with comfortable seating.
Five minutes away, you have the Rosewood Cafe, which is a cute little neighborhood cafe. I like to order sandwiches and soups from there. For burritos and beer, check out Brewers Row! Fact- you can get a breakfast burritos at any time of the day. Cooks Tavern is a personal favorite brunch spot of mine.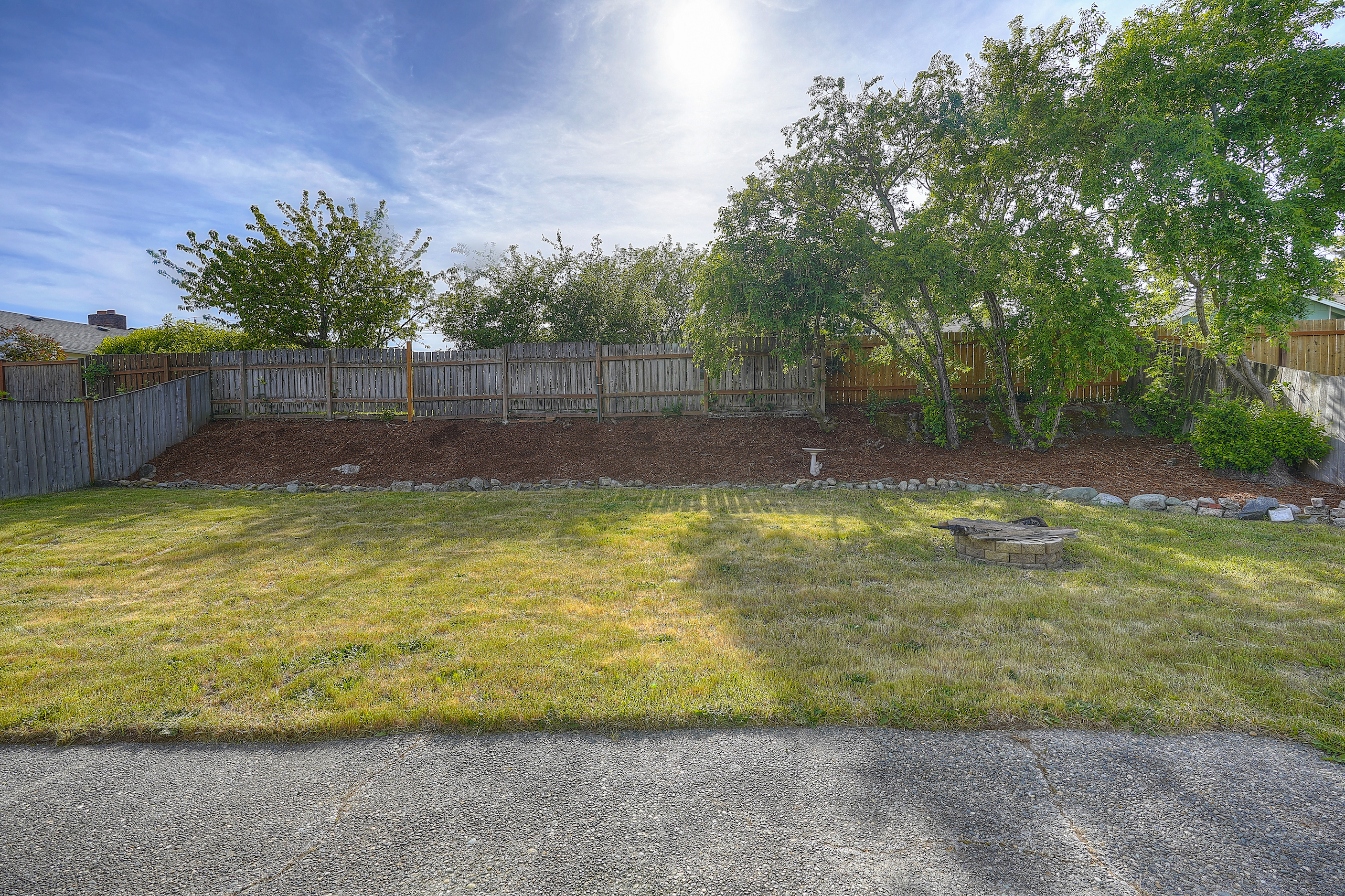 What's so great about this place is that you are close to many fun things to do, but you can come home to your quiet, cozy retreat. There's a beautiful tree in-front of the house, and the home is pushed back from the street, making it feel that much more private.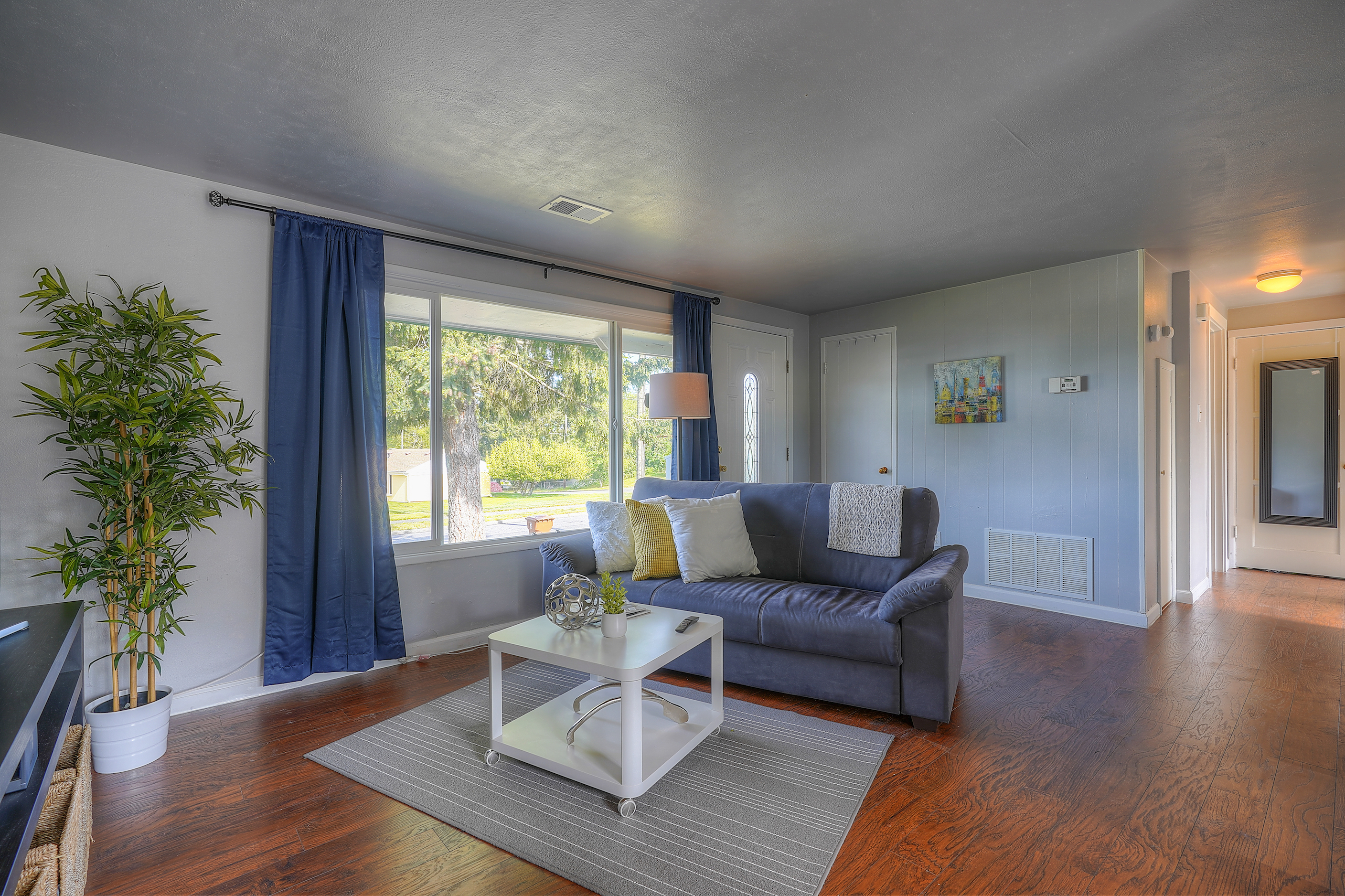 This is a smaller home that is laid out well! Right when you enter the home, you are greeted with a nice, open floor-plan.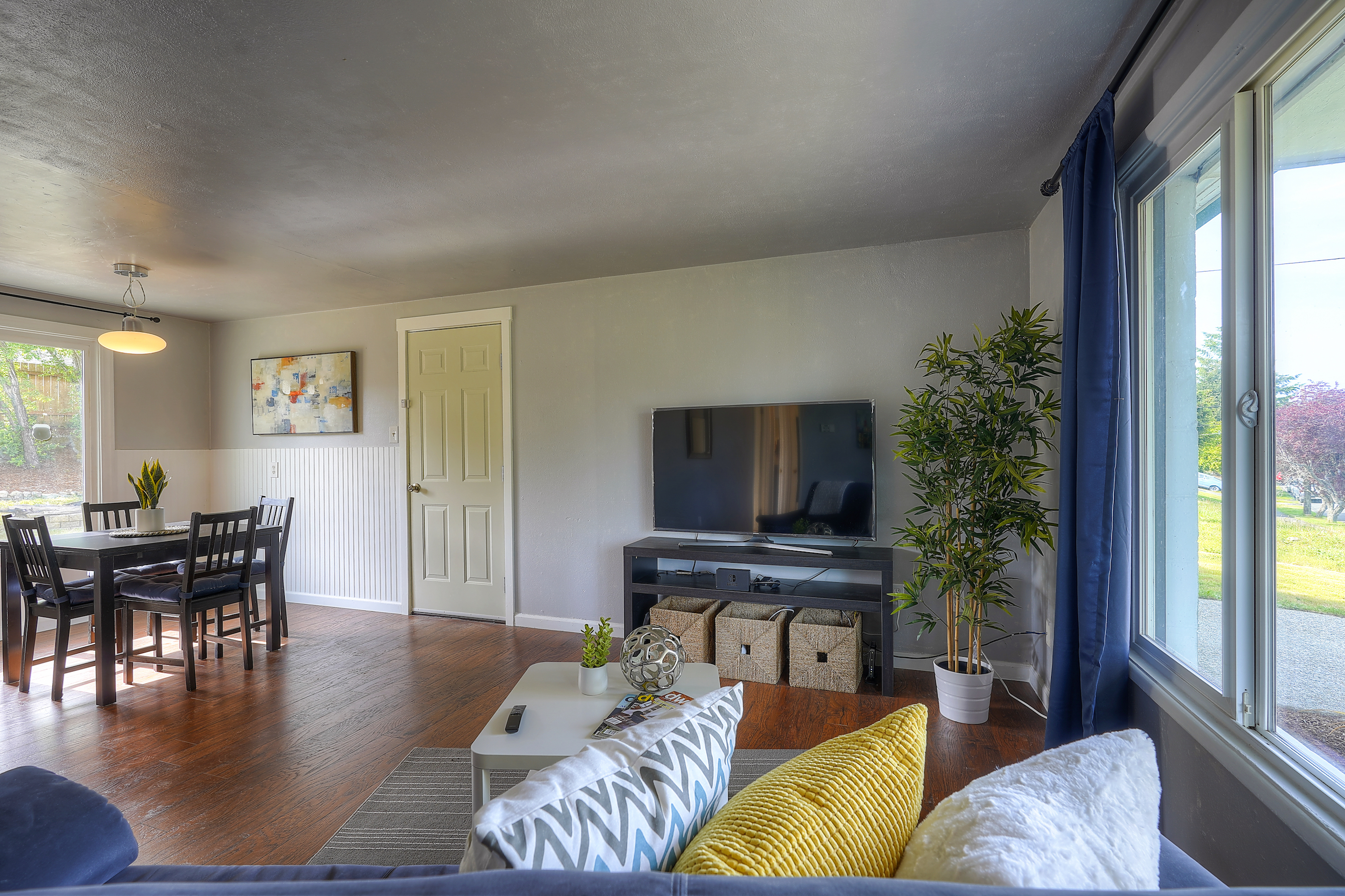 The home had remodeled when the seller purchased it in 2017! It has a modern feel.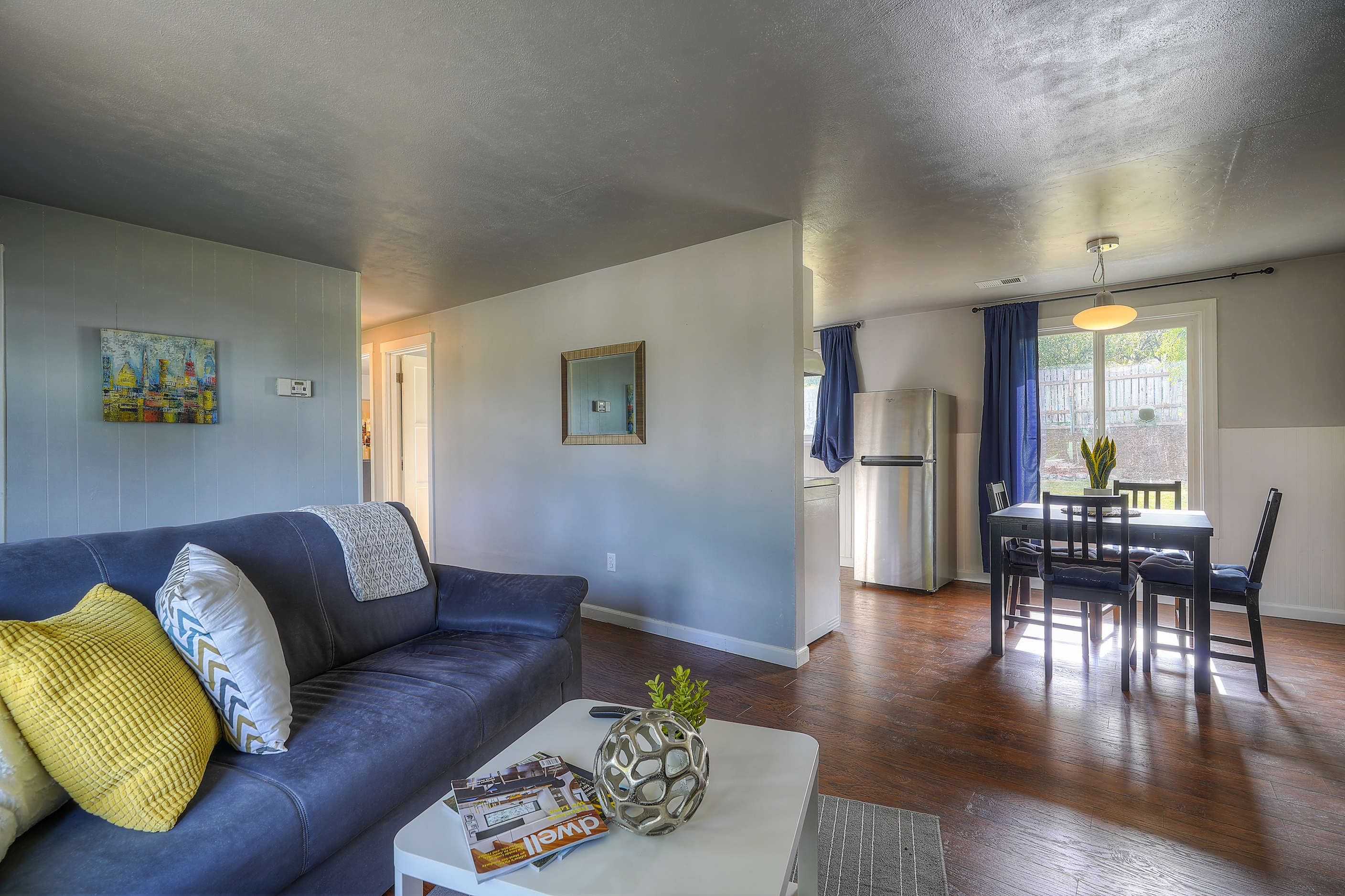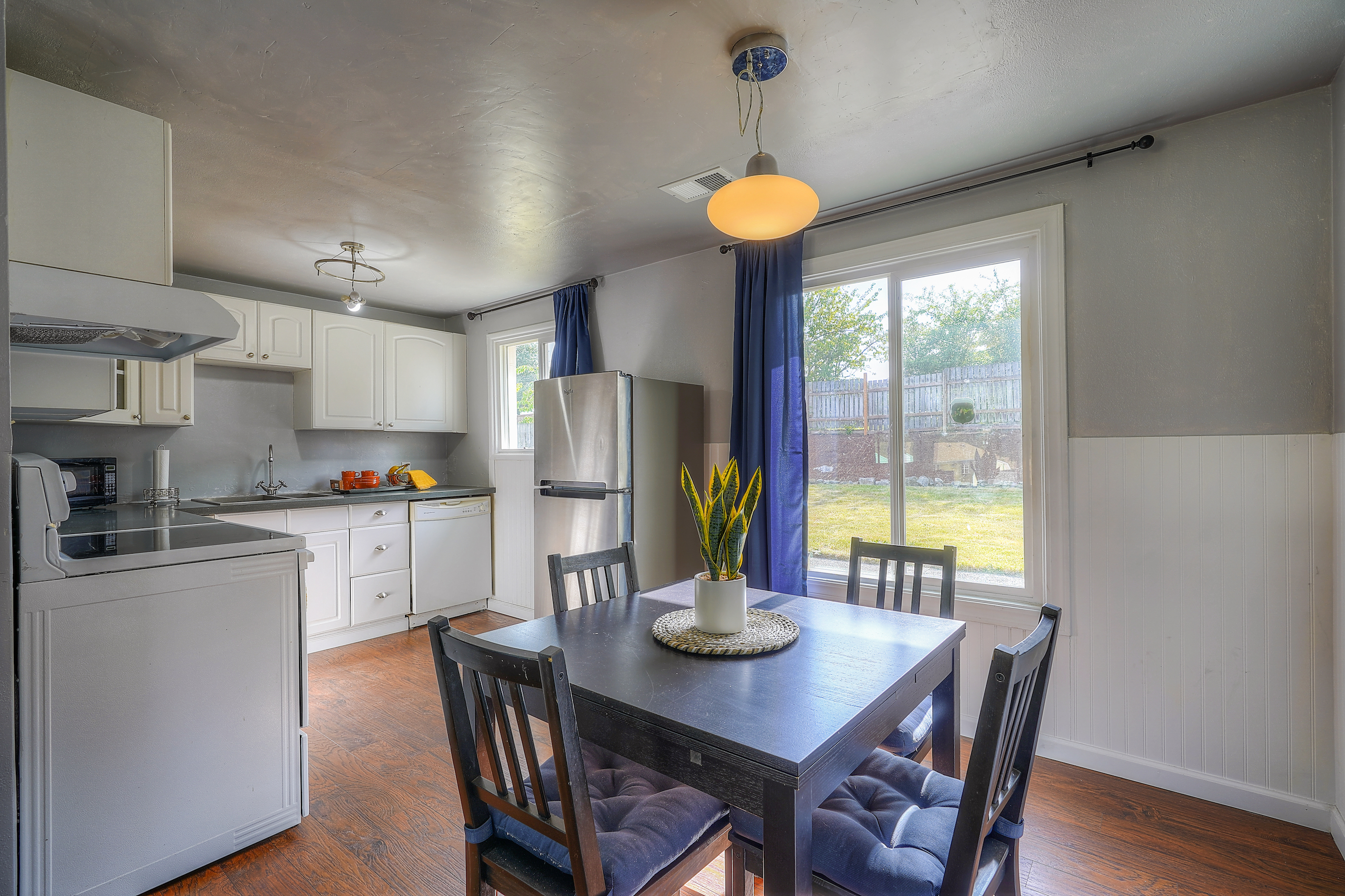 There's a little dining space off of the kitchen, that looks out to the private backyard.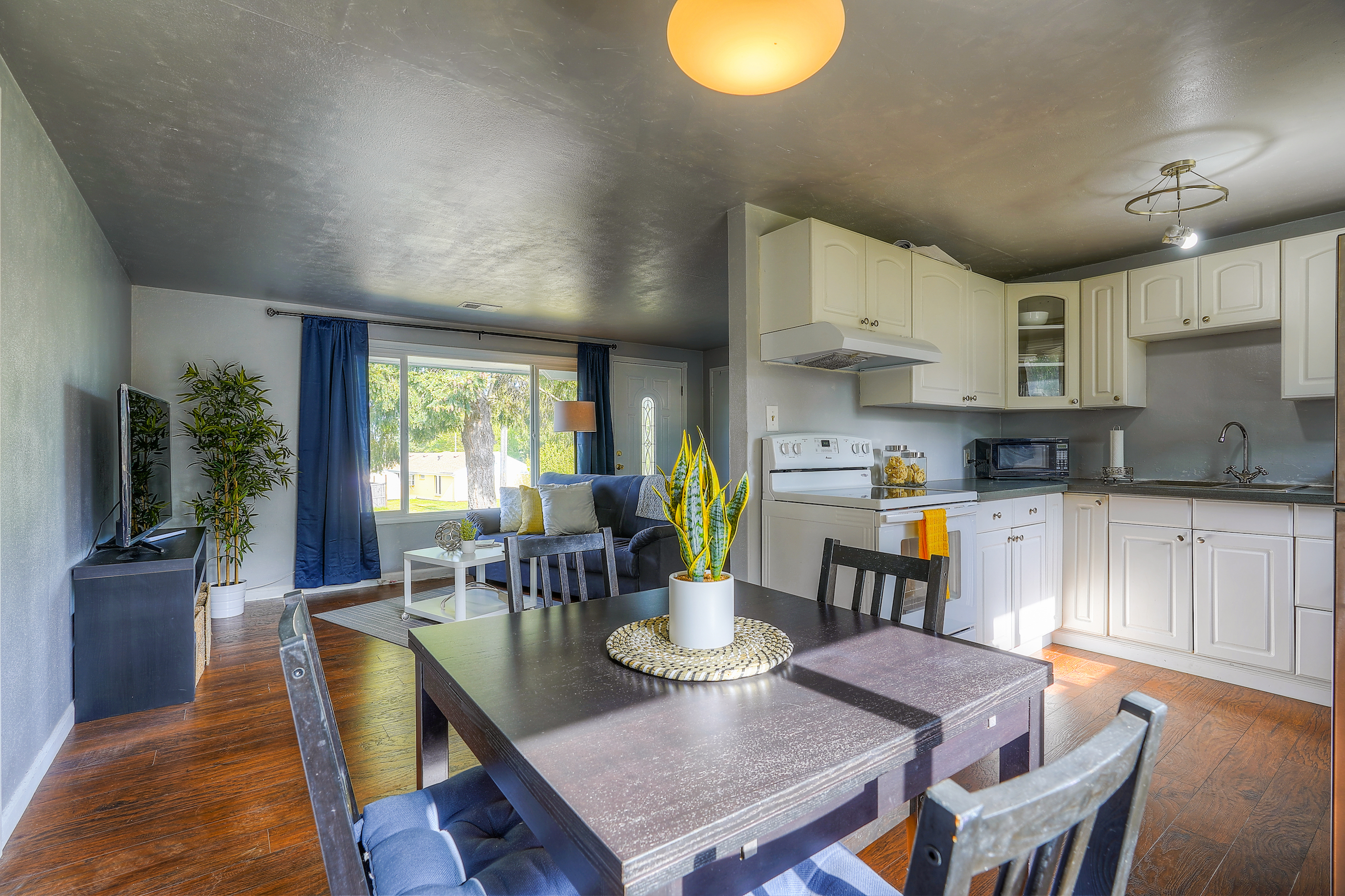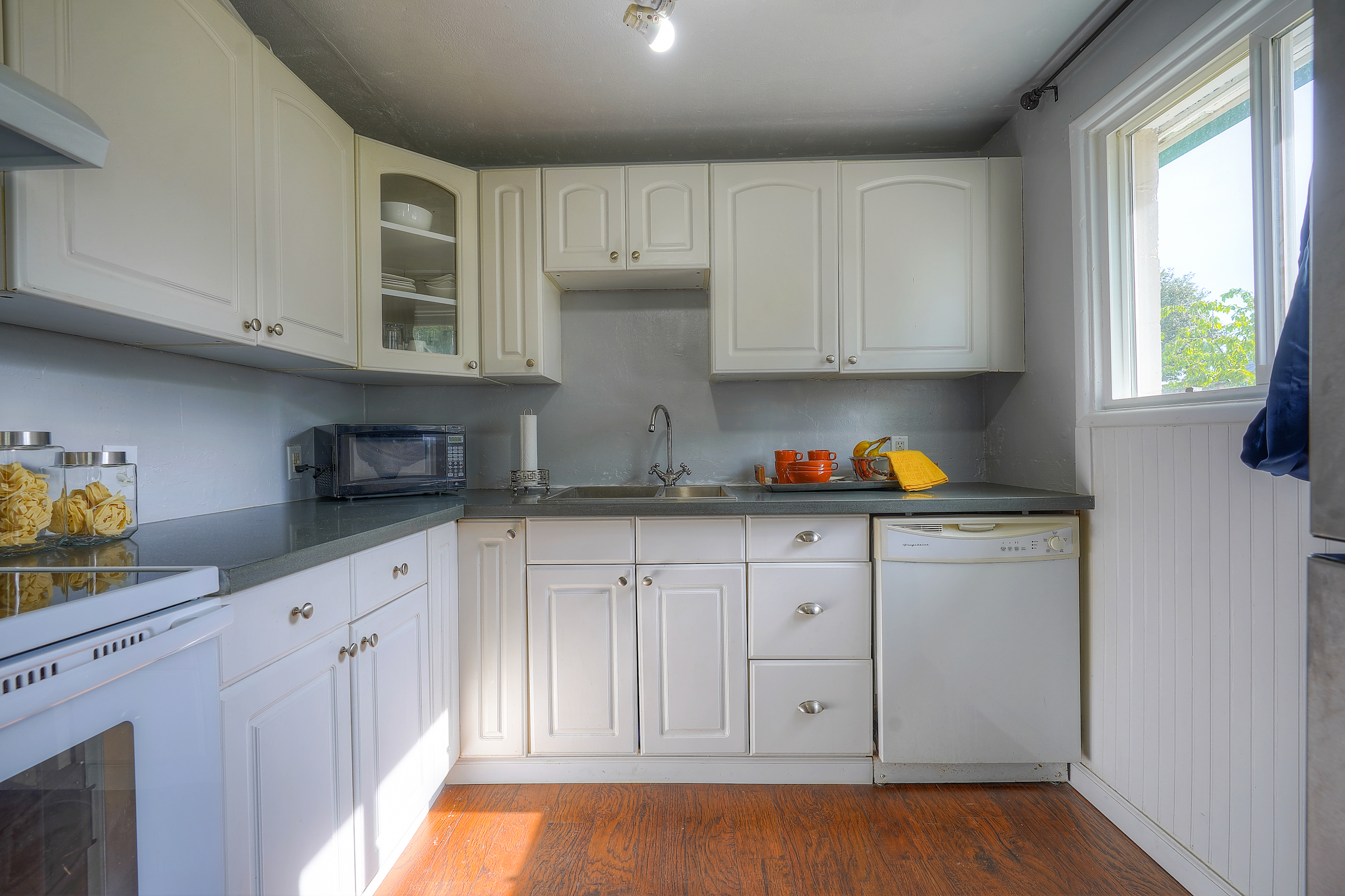 The kitchen has a light, and clean feel. Deep, farm-styled sink in the kitchen!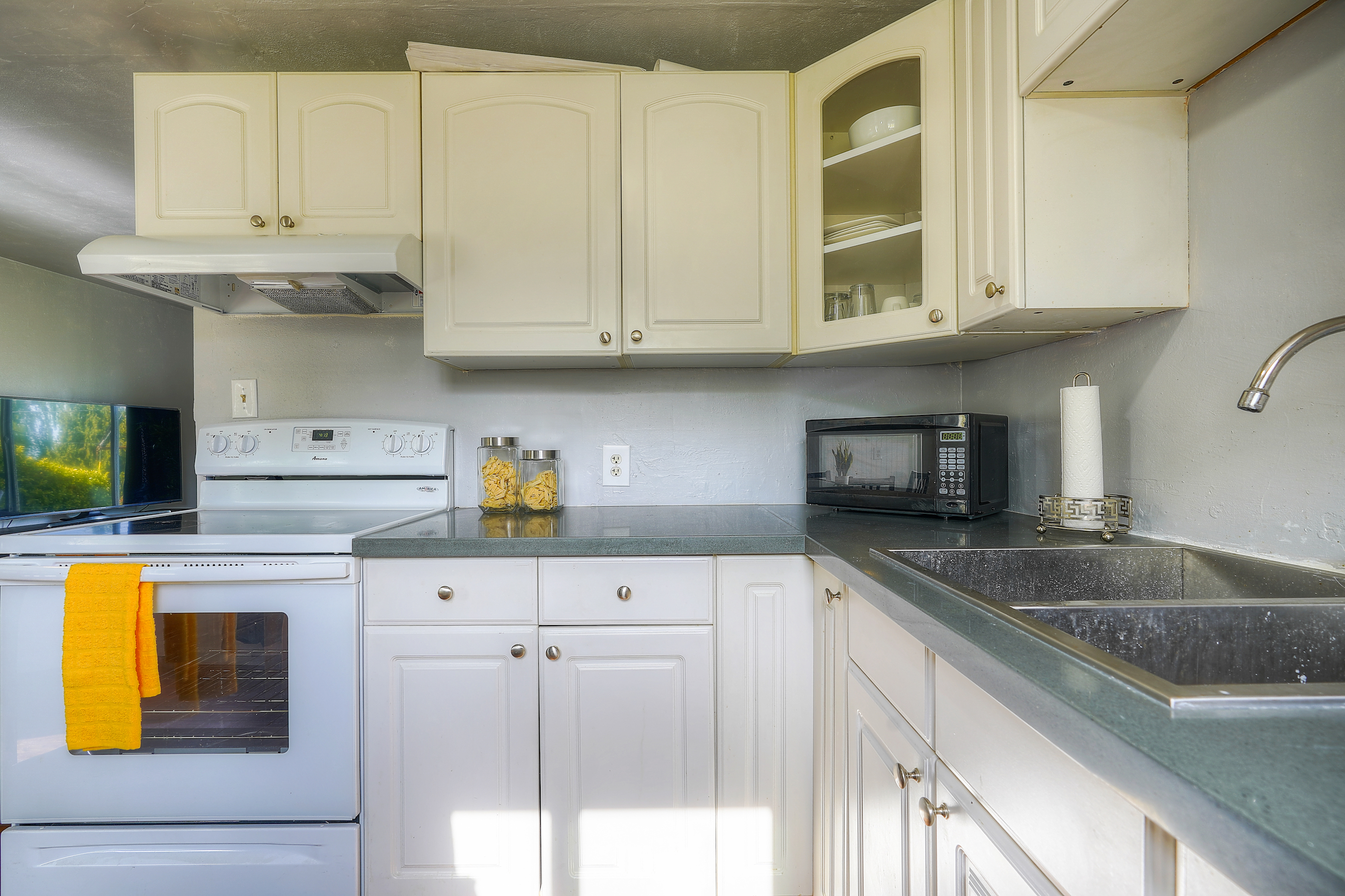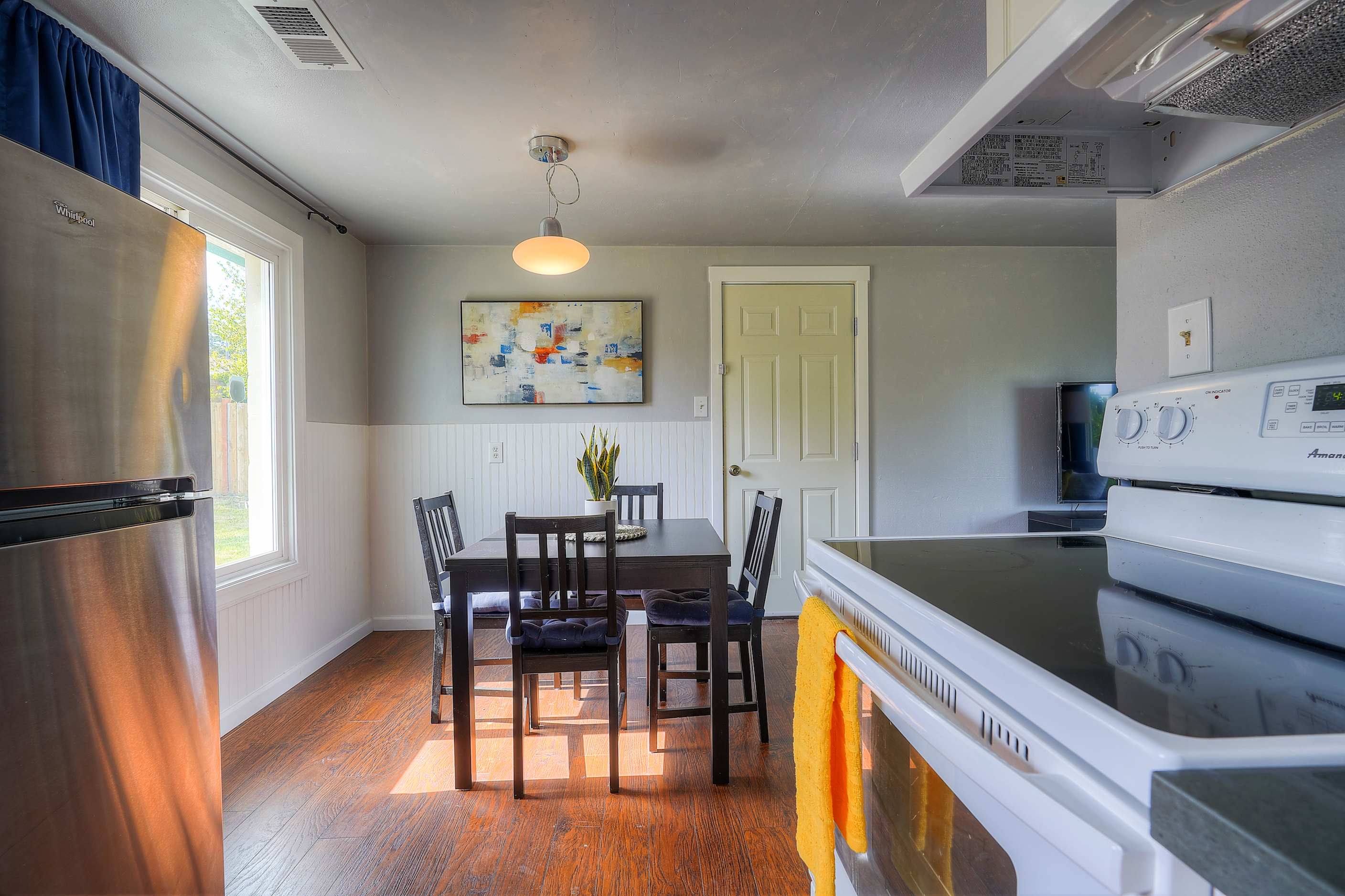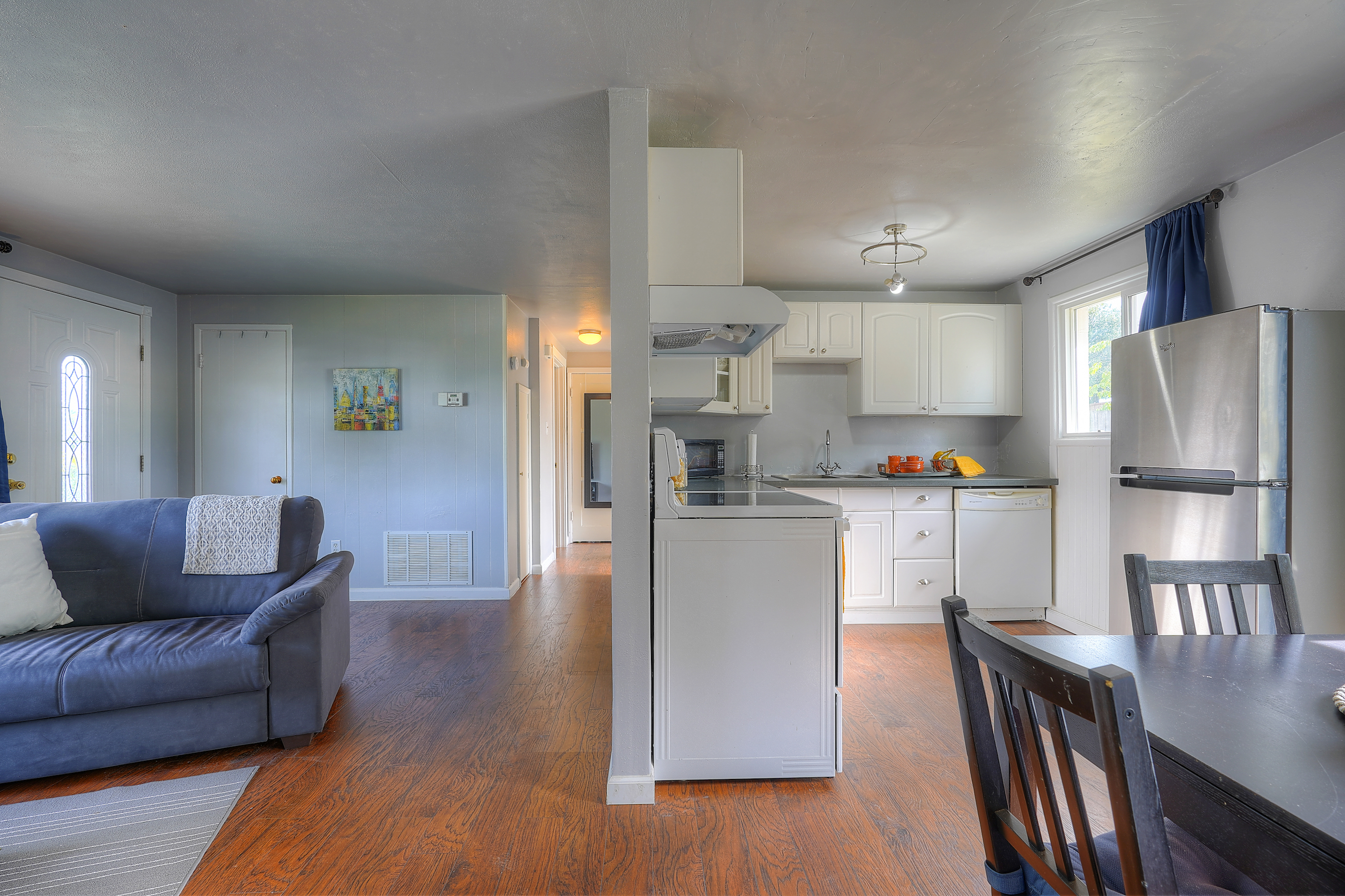 The bathroom and both of the bedrooms are located down the hall.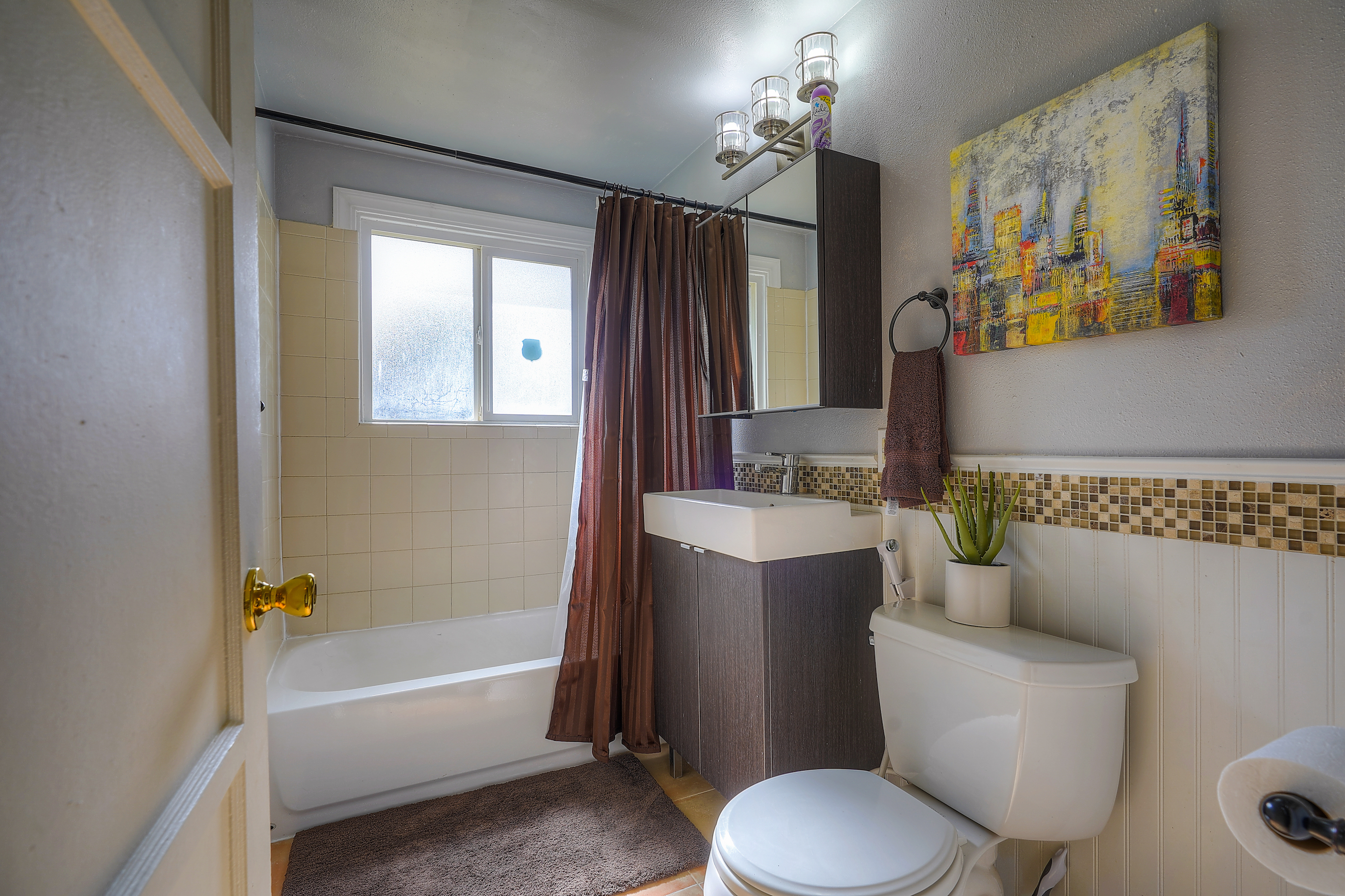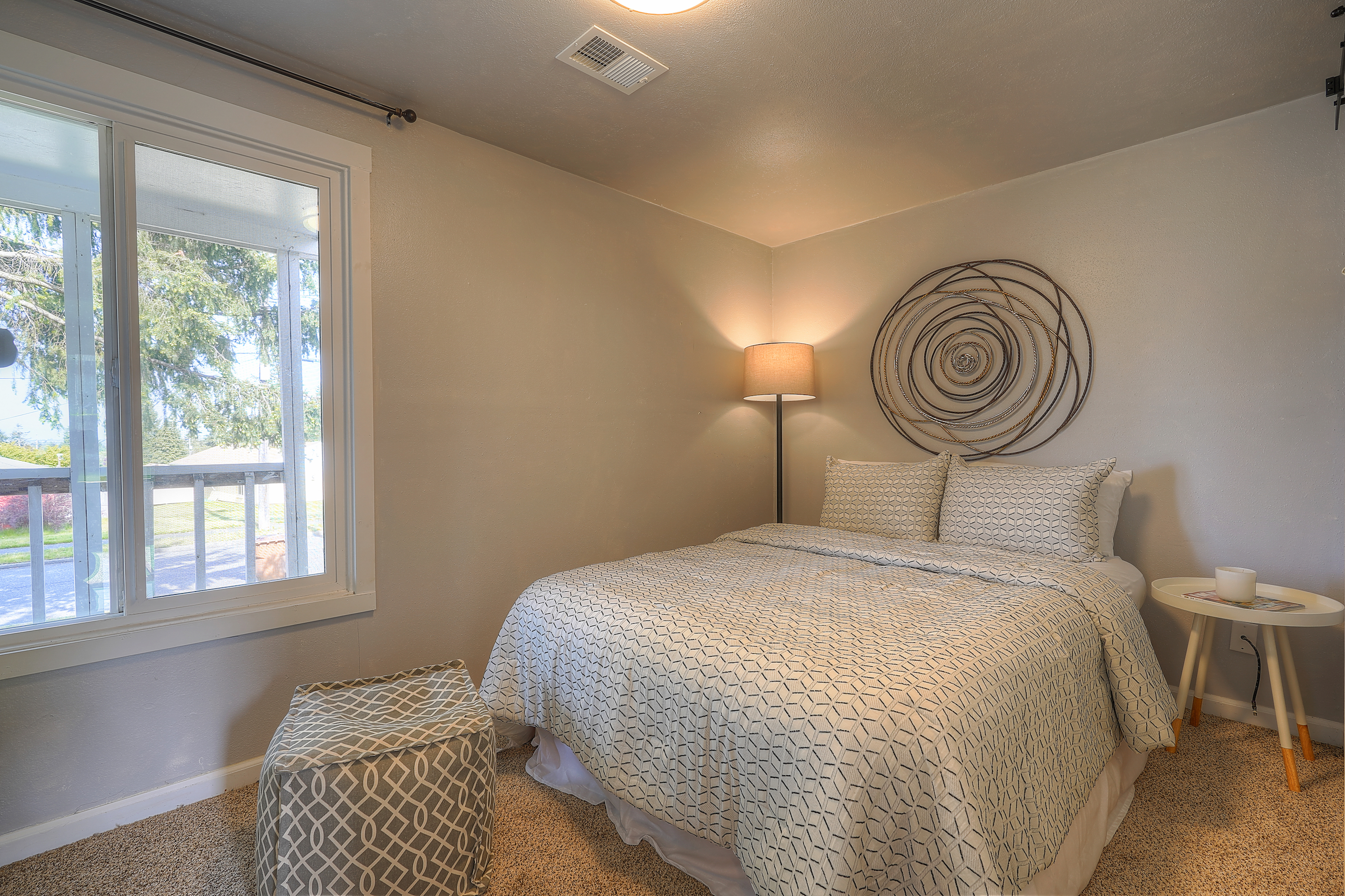 Master bedroom to the left, at the end of the hall.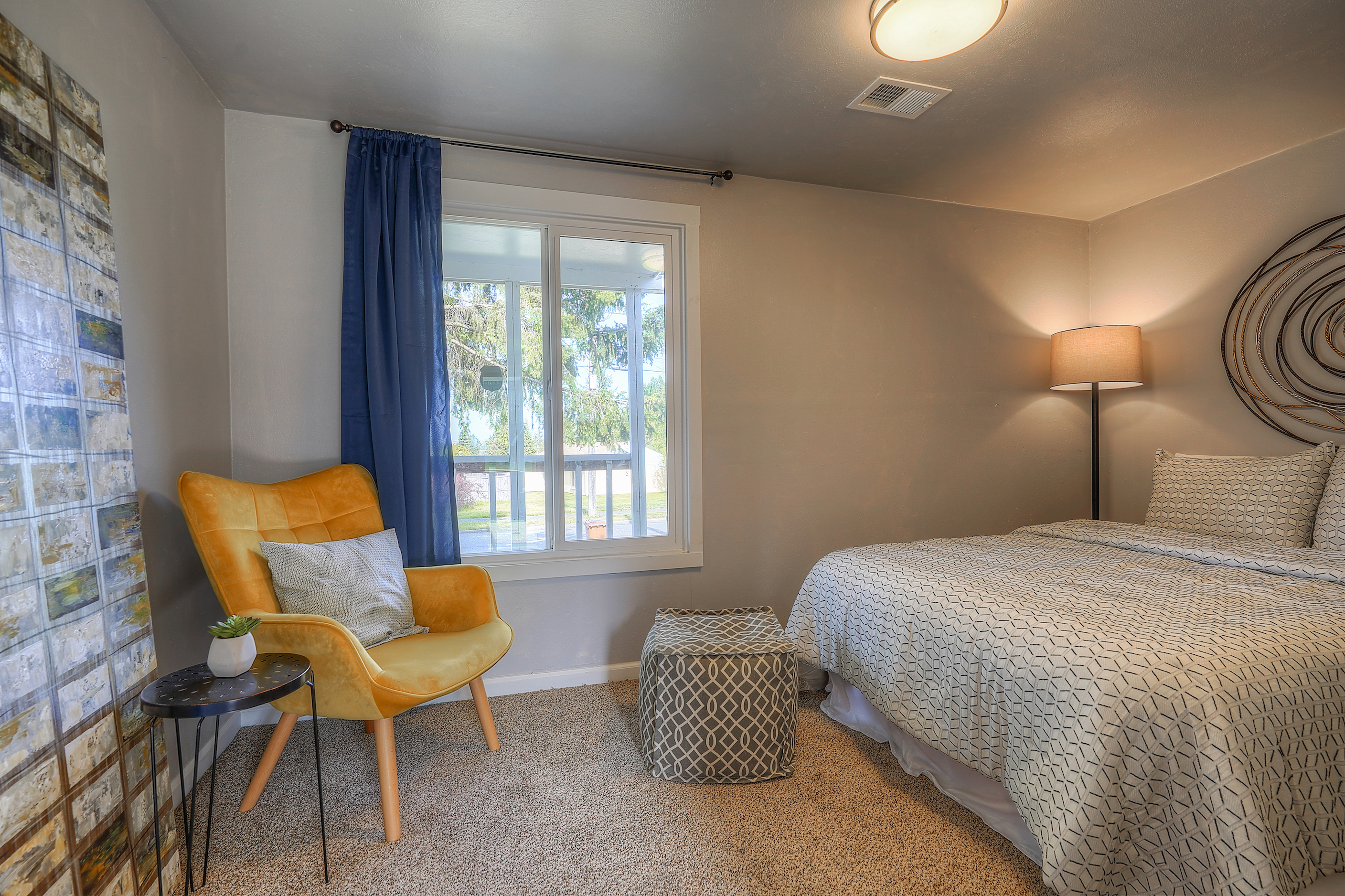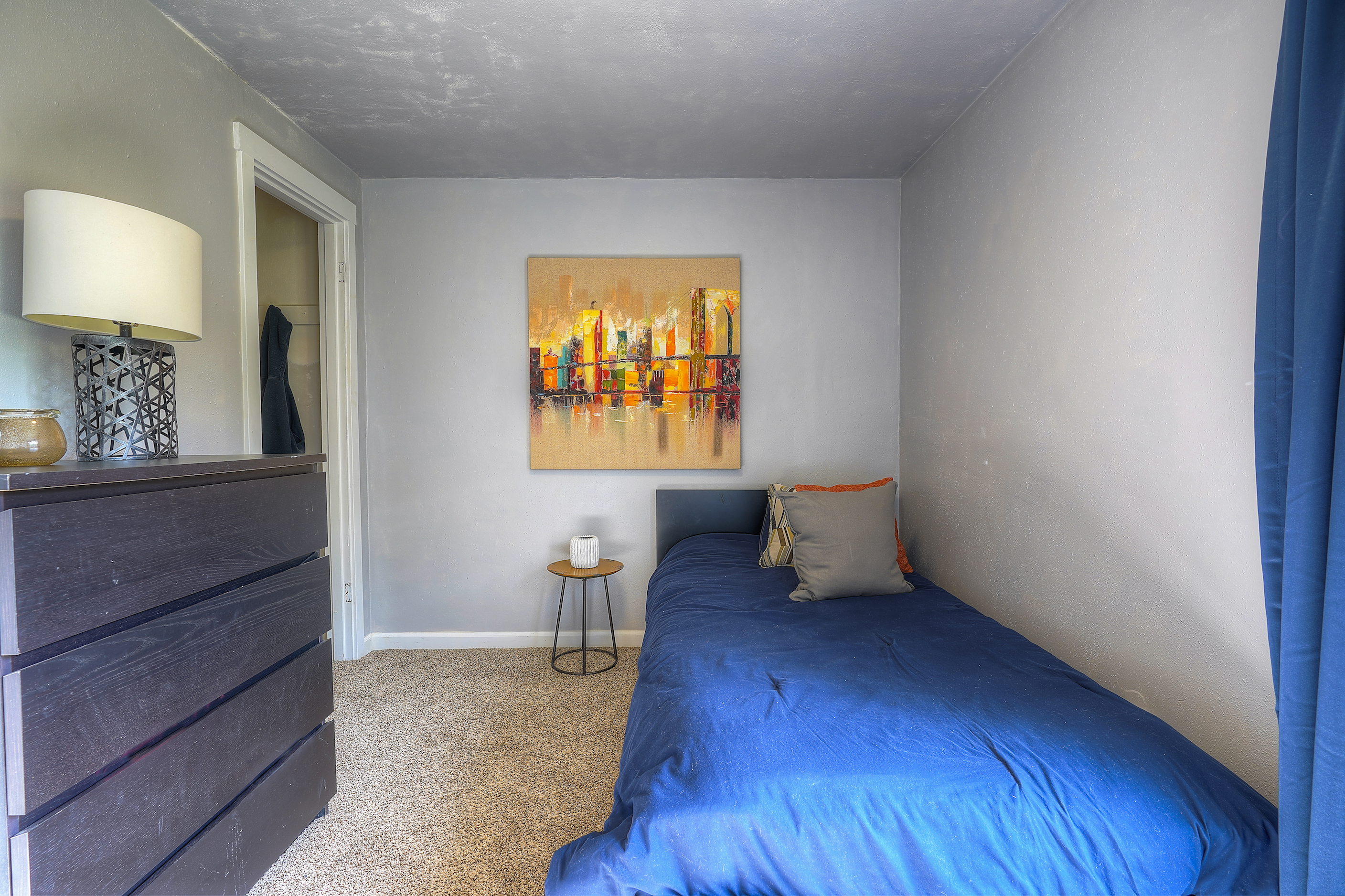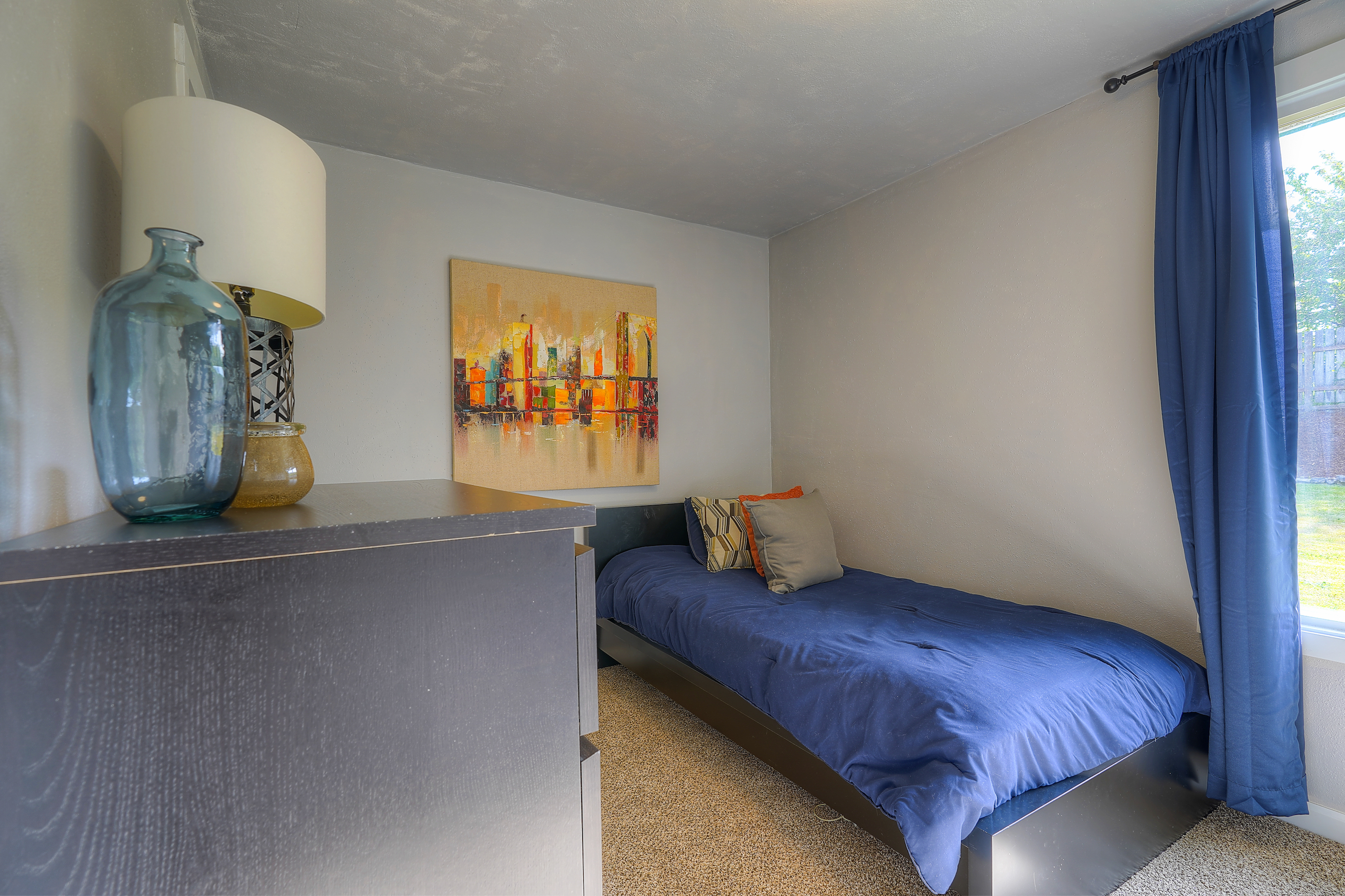 Second bedroom, down the hall to the right.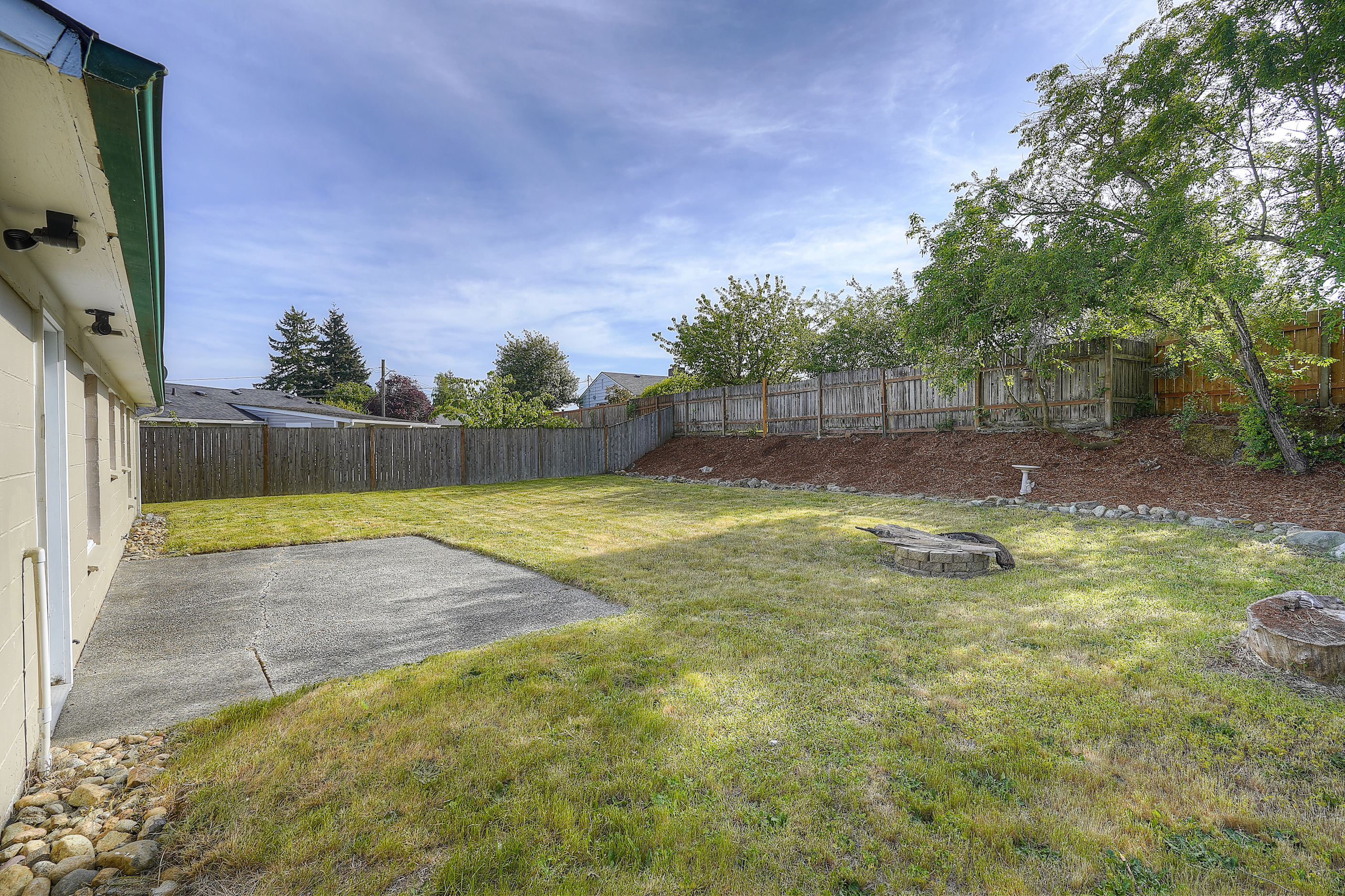 This yard is fantastic! Firstly, it is a much larger yard than you typically see. It's landscaped, but still a clean slate for someone who wants to start a garden, build a greenhouse, or create more hang out space.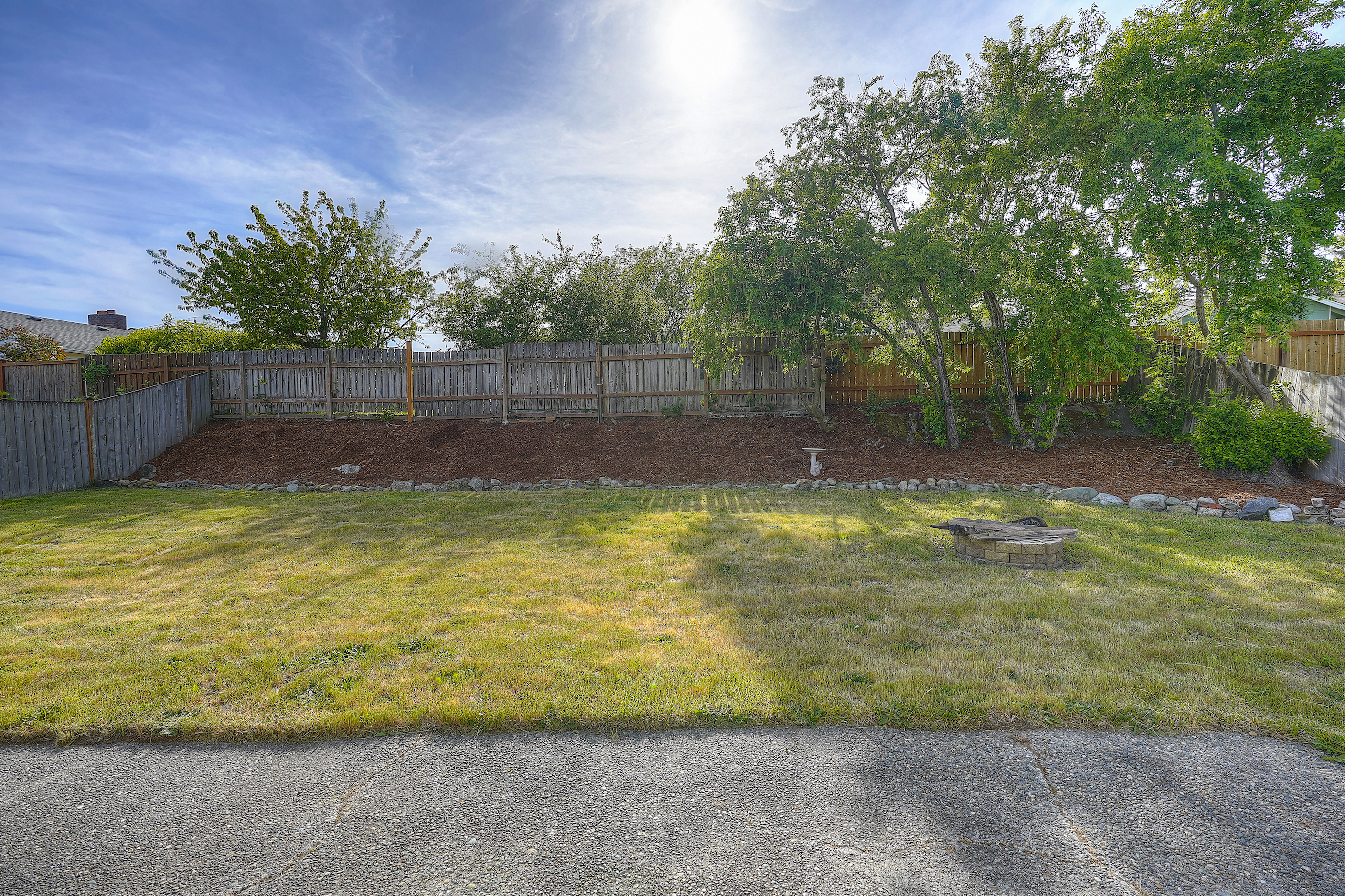 "I enjoyed having people over to watch the boxing fights, and other sport events. If it was summer, we would go to the backyard to make a fire and just talk. I found a lot of peace just being in the backyard, even if I was alone. I really enjoy gardening and this property has more than enough room to be creative with that."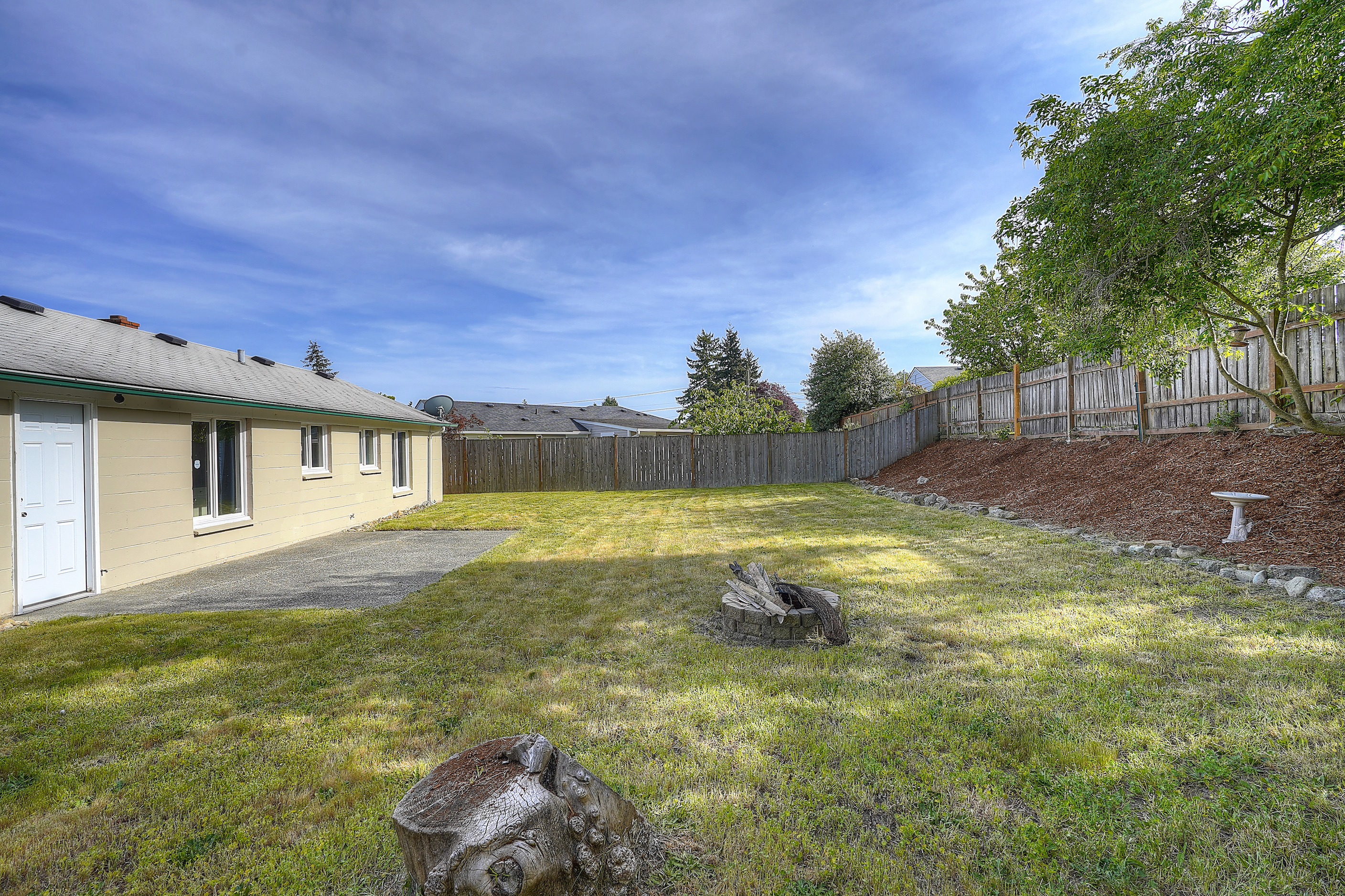 The backyard is fully fenced! There is a little patio space where you could set up a bistro table, and some outdoor seating.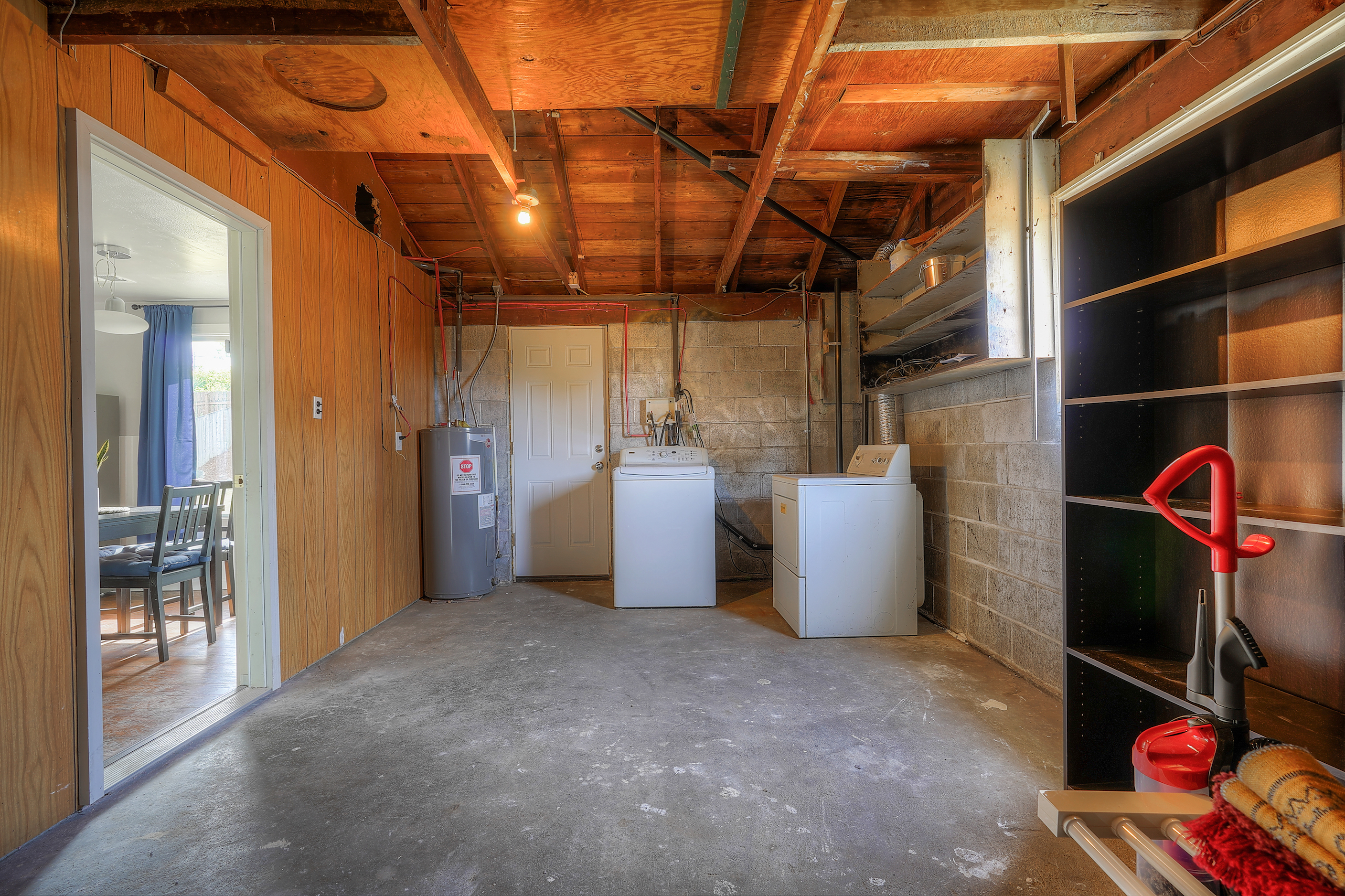 Attached, one car garage. There are shelves attached to the wall for additional storage!
Check out the video tour, here. Feel free to reach out to me with any questions about this listing! Text at (253) 691-0688, or pop me an email at Keryn@windermere.com.